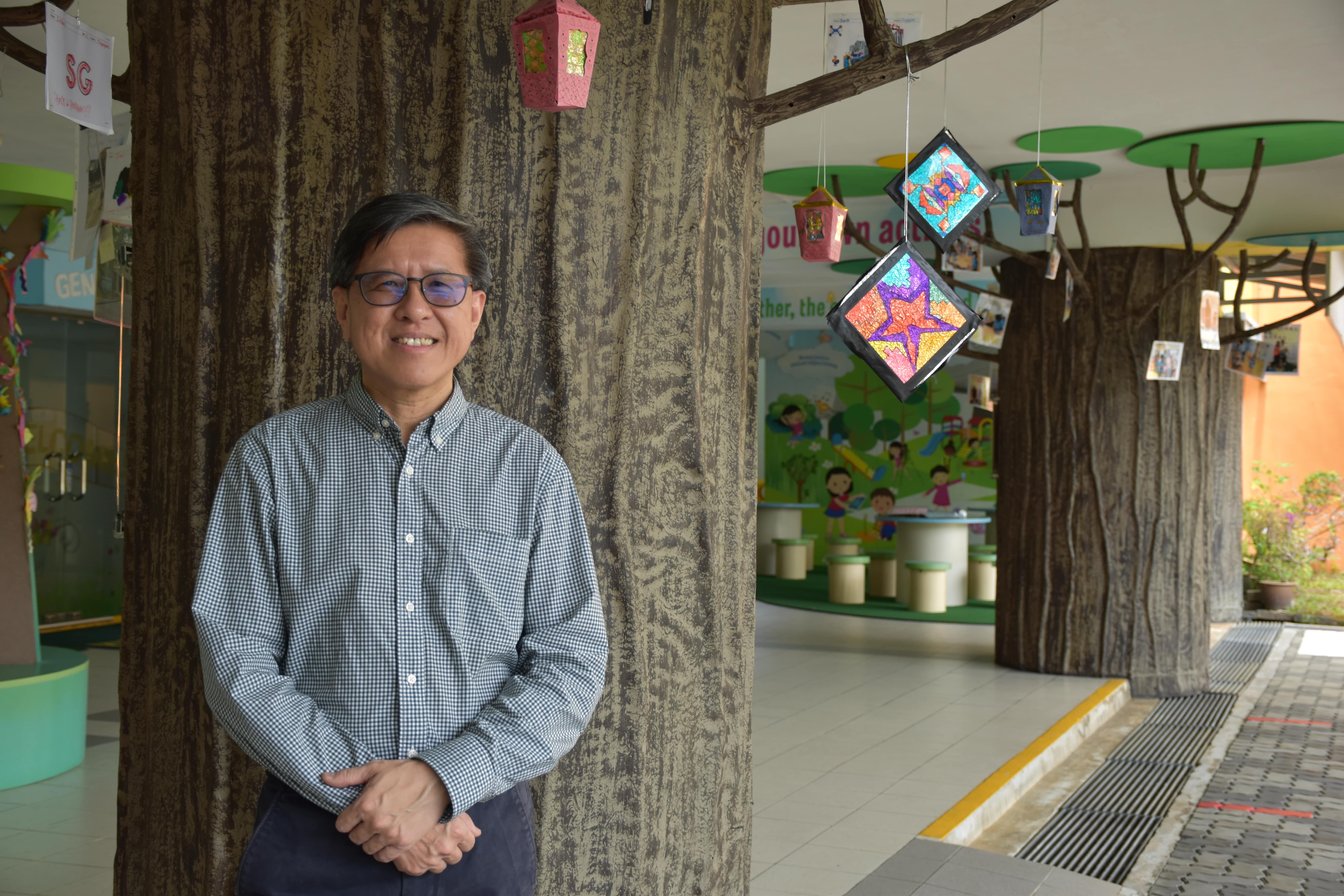 Someone once said that the Purpose of Life is to Grow. That makes sense, doesn't it, as all living beings grow. Children grow very quickly in the early stages of their life in many dimensions – physically, mentally, socially, and emotionally. That is why the early stages of a child's life is important for his/her growth. It is at these early stages that we want to ensure a strong foundation is built to sustain further growth ahead. This means having a healthy awareness of self and the environment. We want children to grow deep roots of character and effective habits, learn to be flexible, comfortable with being different from others, and understand that they can always change to grow.

Now, if the Purpose of Life is to Grow, do you know what the Adventure of Life is? The Adventure of Life is to Learn. With a brand-new year ahead, we want to encourage our children to have boldness to face the challenges. if you ask me what are 2 qualities that will give a child confidence in this adventure of learning, I will say
Nurture his/her curiosity – because curiosity will give him/her the intrinsic motivation to discover and learn, and
Teach him/her to learn and work well with others – because a large part of effective learning is learning in a social setting.
The Adventure of Life will bring with it the Opportunity of Life. This Opportunity of Life is to Serve. No one is an island, and it is important that we help our children understand that we all need a community to thrive. In the community, you can always be of service to others, and when everyone synergizes by bringing their contribution or service to the community, the community grows, and so do you personally. There are advantages that the community can give you that you can't give yourself, such as division of effort, timely encouragement, and differing perspectives. These strengths of the community are borne from the contributions of its individuals. The opportunity to serve is an opportunity to do something worthwhile beyond yourself.
This year will bring with it its own challenges and uncertainties, but may you also discover with your child the purpose, adventure, and opportunity that comes along with it.

Francis Foo
Principal