Applied Learning Programme (ALP)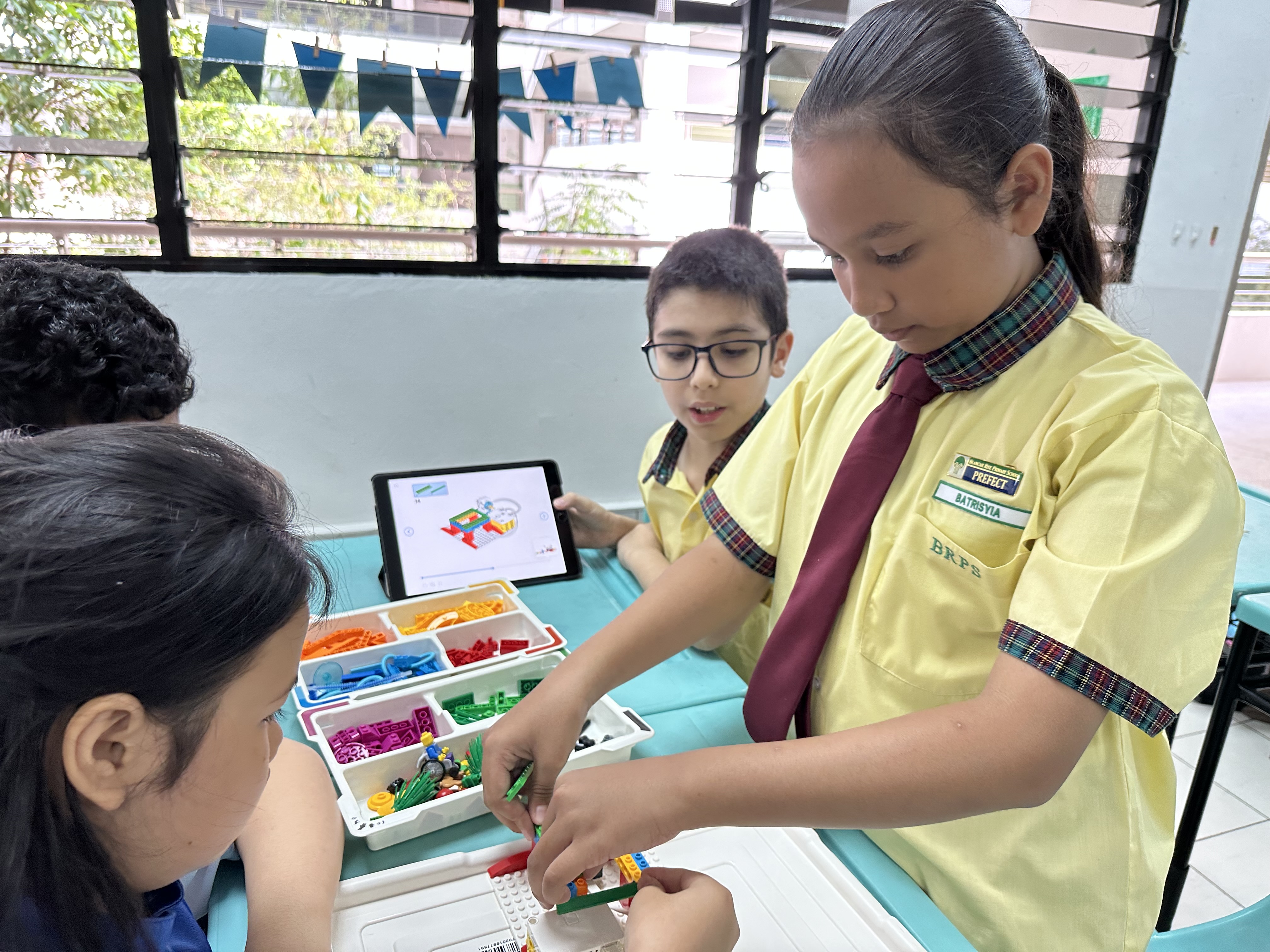 Aspiring Confident Engineers (ACE) @ BRPS
"You cannot teach a man anything; you can only help him discover it in himself."

-Galileo Galilei-
Our Applied Learning Programme (ALP), also known as Aspiring Confident Engineers (ACE) @ BRPS, anchors on STEM (Science, Technology, Engineering and Mathematics) Education to provide our students with opportunities to work on STEM-related projects. Students explore, investigate and ask questions through analysing problems and solving them through real world examples.
This programme aims to:
leverage on STEM to create more meaningful and engaging activities that integrate engineering and technology in Mathematics and Science;
build students' enthusiasm in learning;
promote 21st century skills ̶ critical thinking, decision-making, collaboration, communication, creativity; and
inculcate values – resilience, learning from failure, respect, self-discipline.
Process Cycle
The school uses the 'Engineering Design Process' in STEM lessons to provide structures for learning in order to scaffold children's thinking. The process is adopted from the Engineering is Elementary (EiE) project that was developed by the Museum of Science in Boston.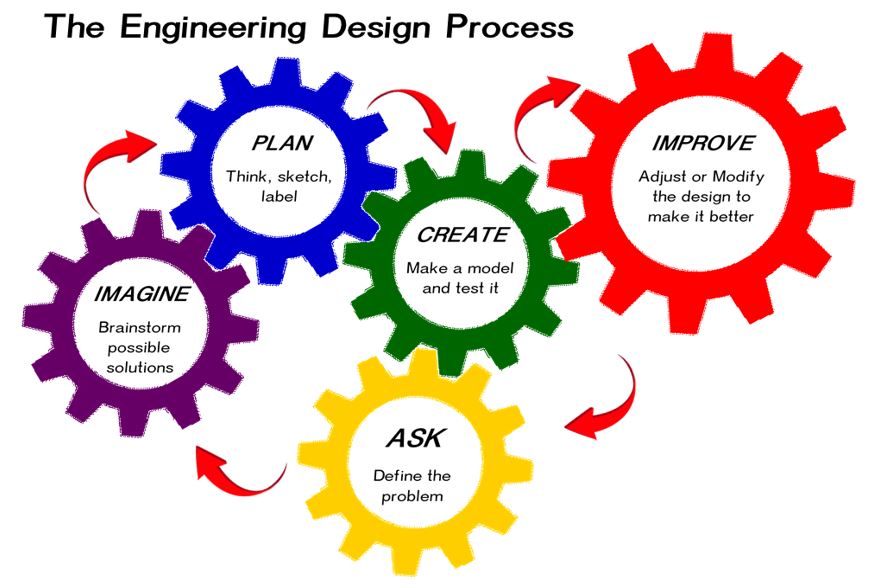 The platforms for STEM activities include Robotics and Engineering-related Learning Activities (ERLA). Learning robotics provides students with hands-on opportunities to learn STEM concepts through creating their own robots and drawing connections to what they have learnt in the classrooms. It enables students to apply content knowledge and innovate in order to bridge the gap between key theoretical concepts and their real-world applications. Learning robots programming also becomes an opportunity for students to develop their linguistic and logical skills. It is a fun and simple way to get students exposed to basic engineering concepts at an early age.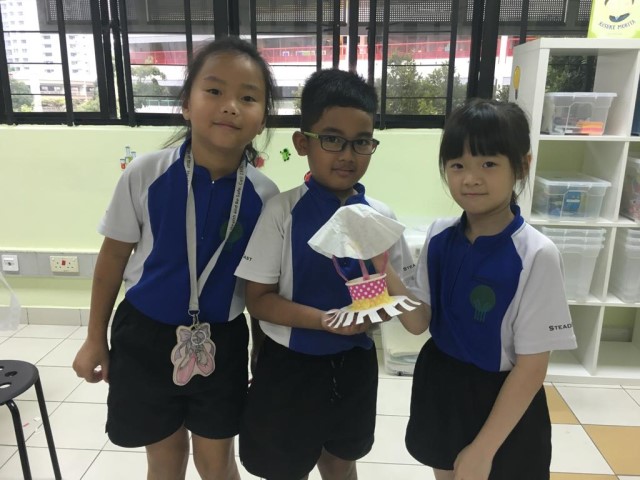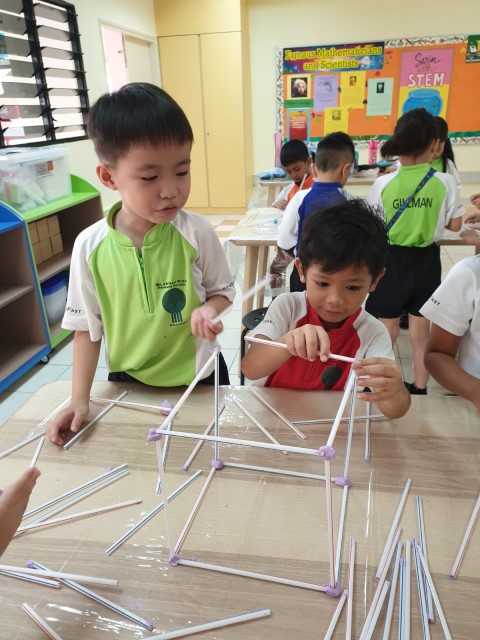 "It was fun making our own parachutes! I was excited to test if our parachutes worked!"
Heidi, 2 Saphhire.
Click here to read about our Primary 2 Engineering-related Learning Activity (ERLA).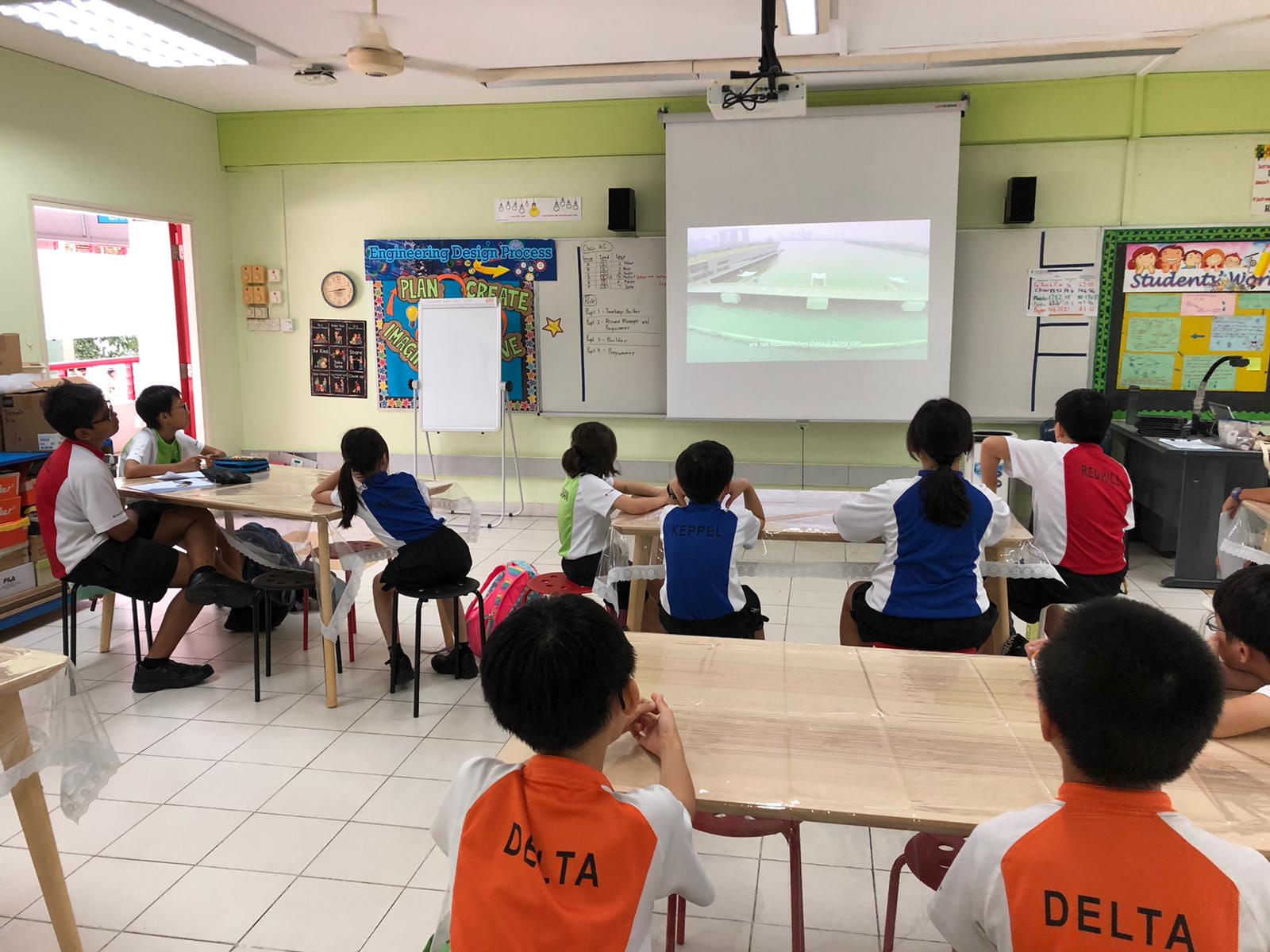 "I enjoyed the P5 Robotics session as it challenged me to think of how to design a robot out of Lego to clean up the beach. We had to do research on how we wanted our robot to reduce water pollution and programming it with the use of an iPad to pick up trash. I felt that the project was very meaningful as beach pollution is a real-world issue faced by many countries!"
Richie, 5 Sapphire
Click here to read about our Primary 5 Engineering-related Learning Activity (ERLA).
A Taste of Robotics & Engineering for our Primary 1!
Click here to read about our Primary 1 Engineering-related Learning Activity (ERLA) and Robotics.
A tiered approach
ALP is structured in two tiers. Tier 1 is for all students and Tier 2 is for students who show greater aptitude and interest. For Tier 1, all students will be engaged in robotics and engineering-related learning activities-related (ERLA) project work as shown in Table 1 below. Students in Tier 2 are identified for STEM Club where they are involved in specialised training on engineering-related learning activities-related (ERLA) activities and robotics as well as participate in competitions in order to develop their creativity, critical thinking, problem-solving and decision-making skills. Learning journeys are organised to expose students to STEM. Robotics and ERLA activities are carried out in our discovery rooms - Da Vinci's Workbench and Edison's Hub.
Click here to find out more about our STEM Club.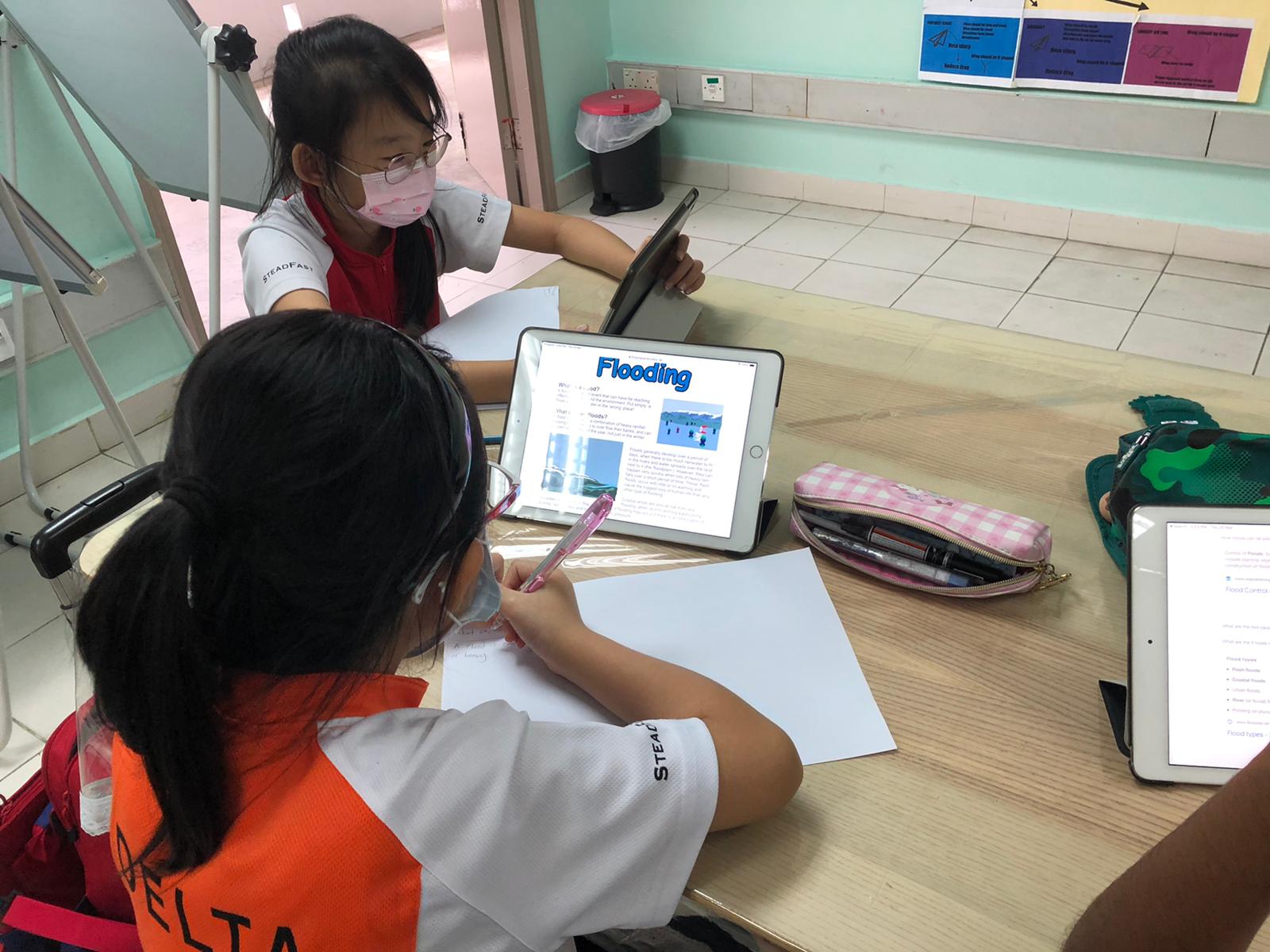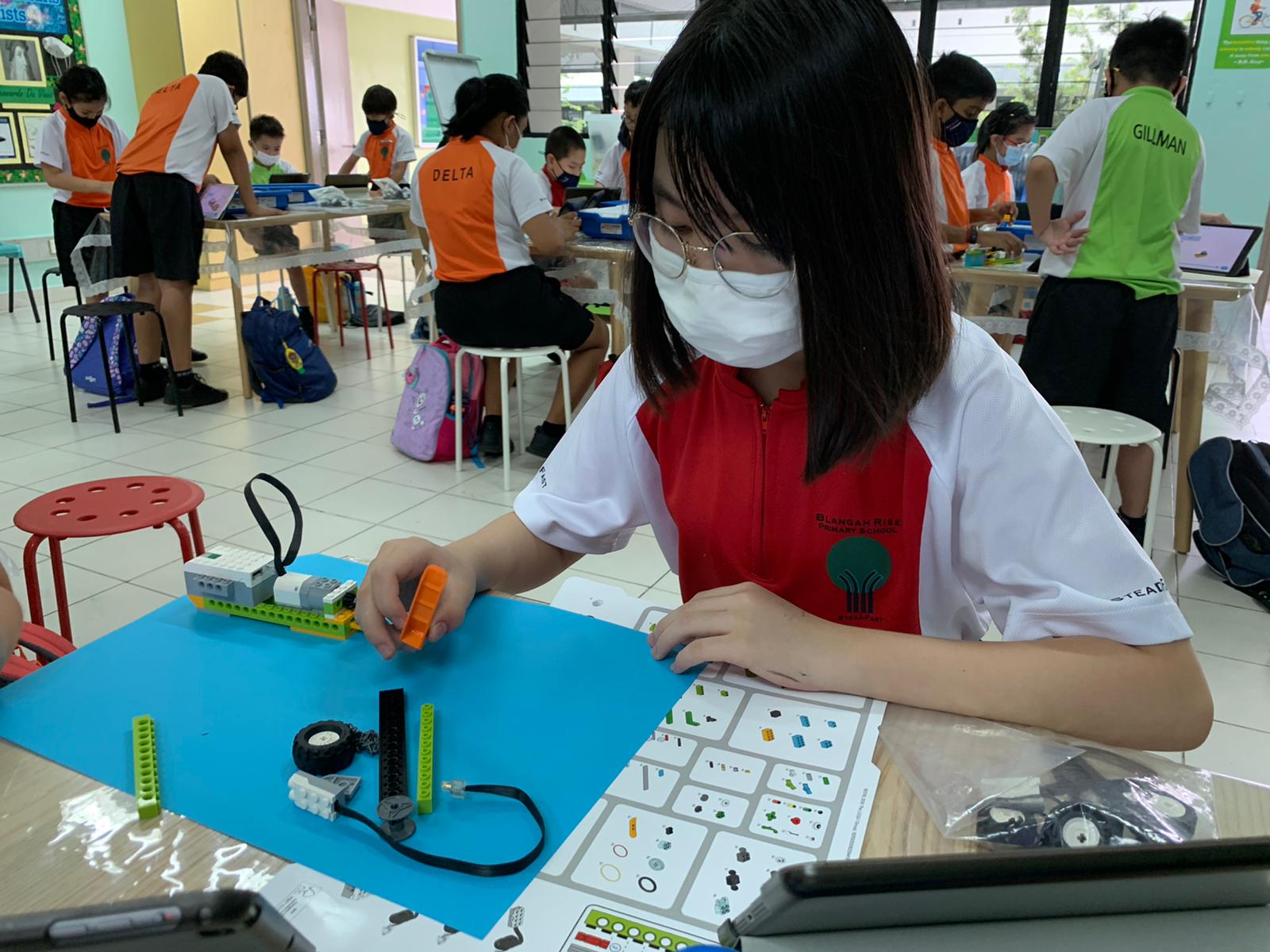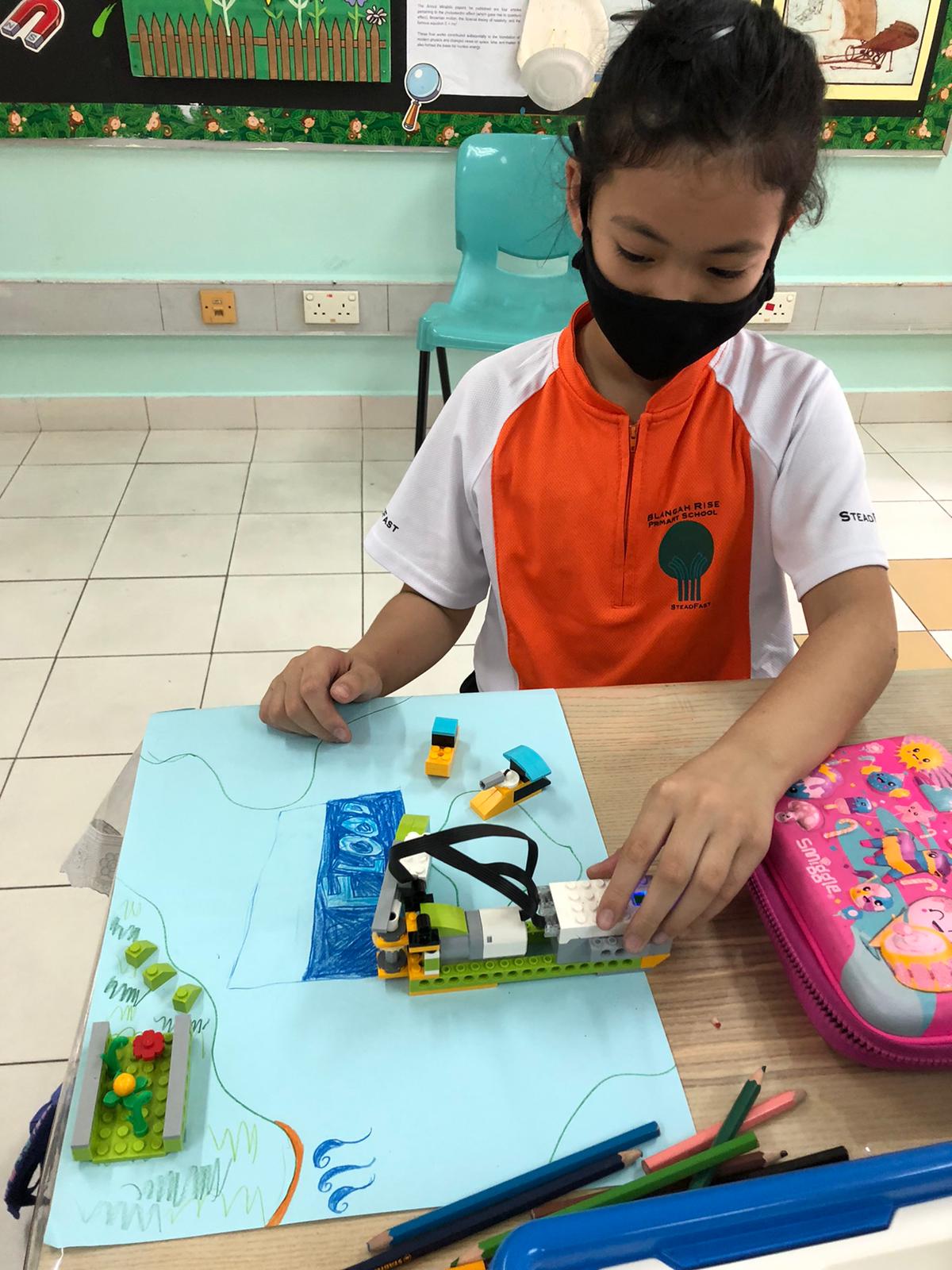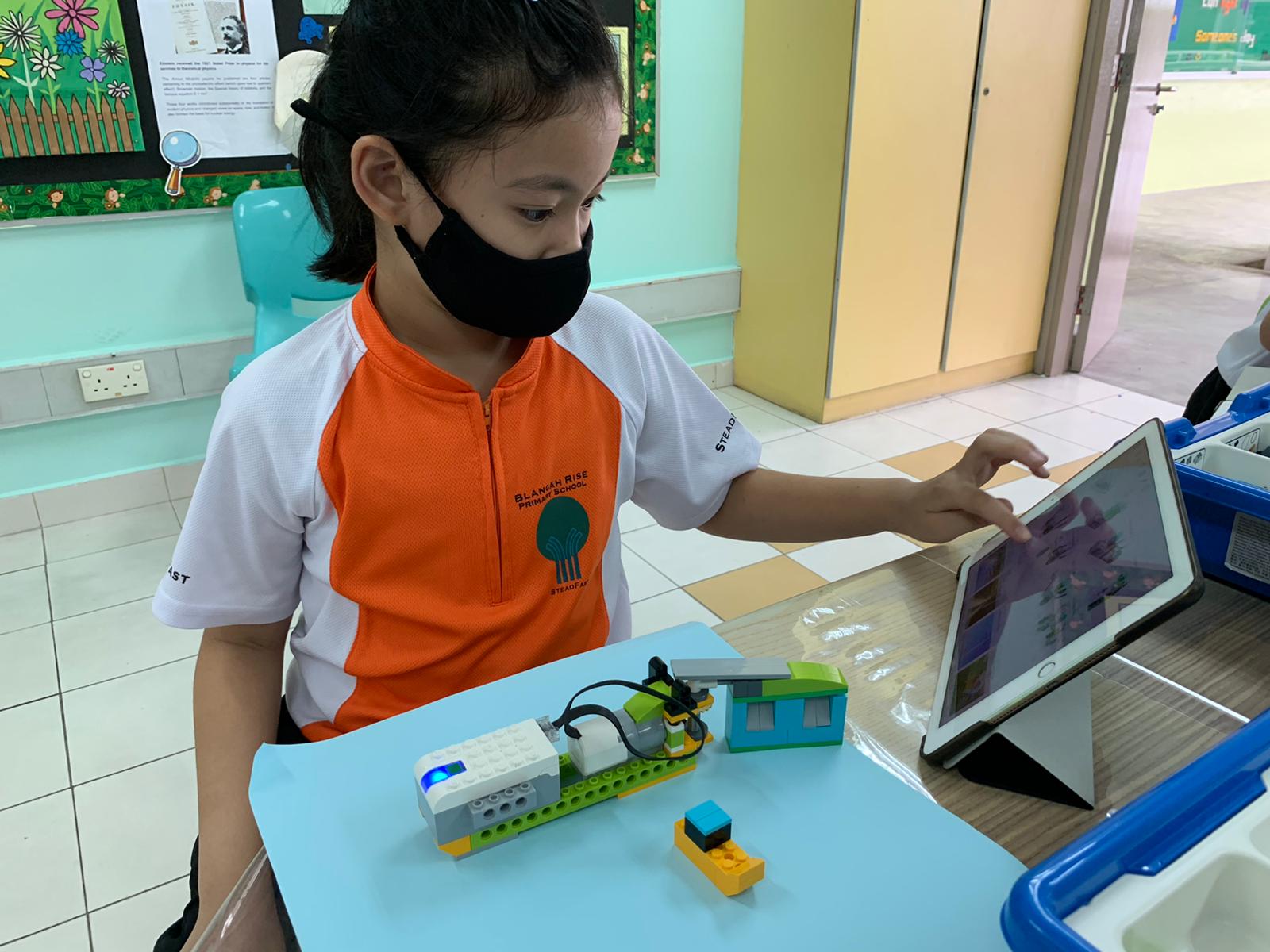 Using the thinking routine 'See-Think-Wonder', our APEX teachers led students through one of the activities that aligned with the school's commemoration of Singapore World Water Day 2021. Students did their research on flooding in Singapore and how our government overcame the problem with the construction of Marina Barrage. Our students worked in pairs to create their own robotic floodgate and programmed it to model after the ones at Marina Barrage.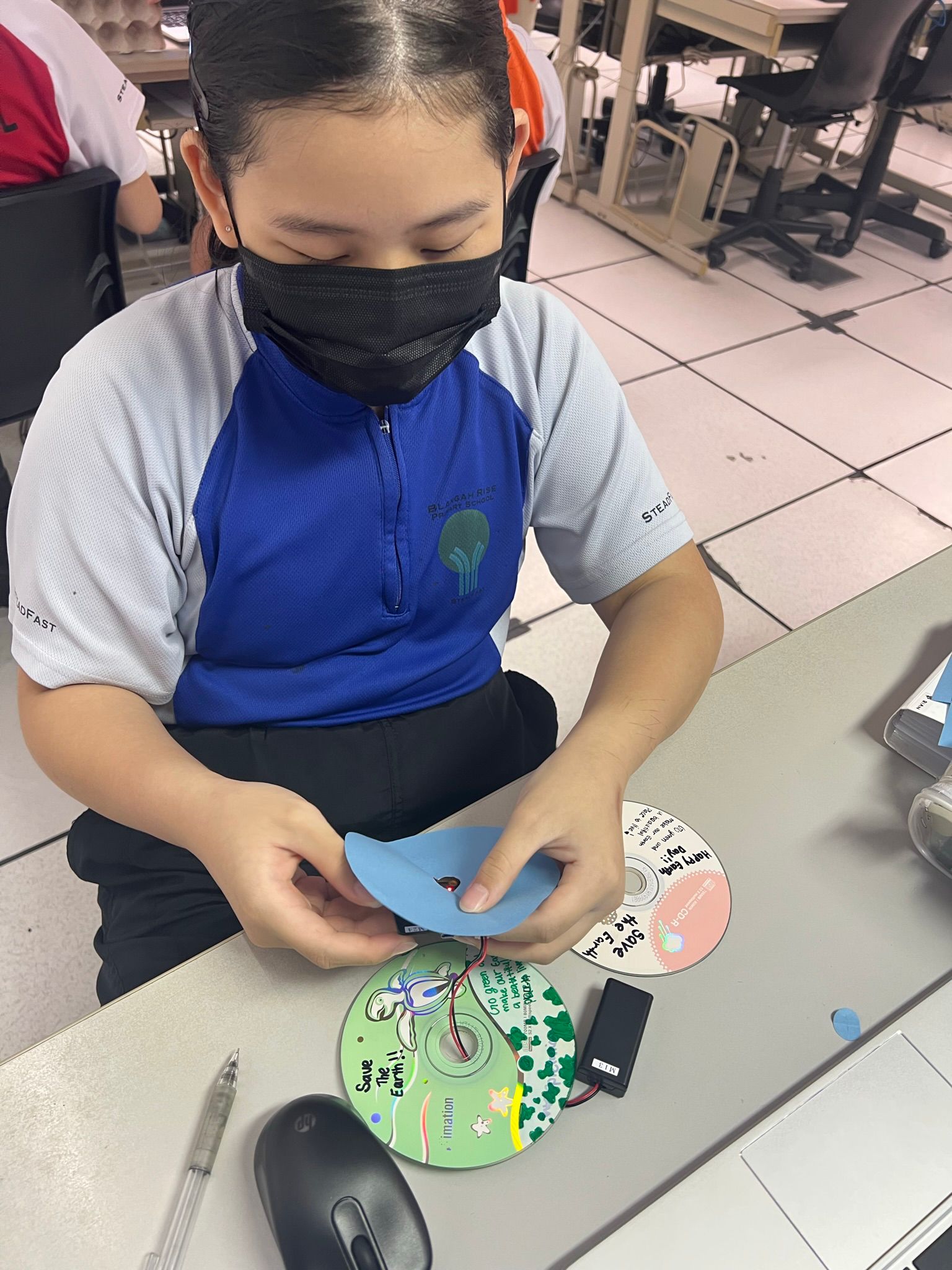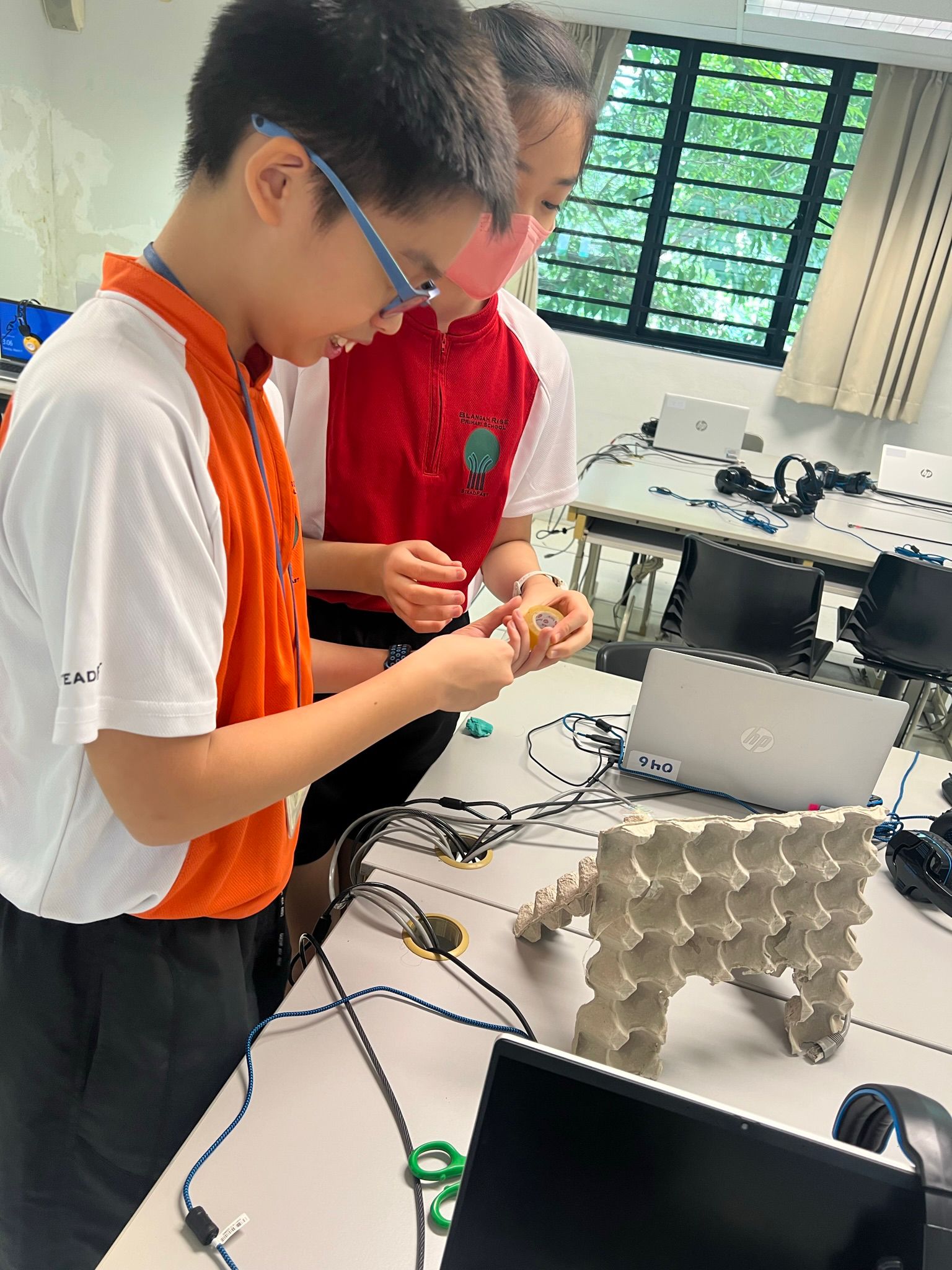 Primary 6 students from APEX created simple games using the tools they have learnt from BBC micro:bit. Students also wrote programmes to create a step tracker using micro:bit's accelerometer and onboard light sensor. Using HuskyLens - an easy to use AI machine vision sensor with 7 built-in functions, students learned in depth about the face recognition function which can detect any face contour, recognise and track the learned face.
ALP Competitions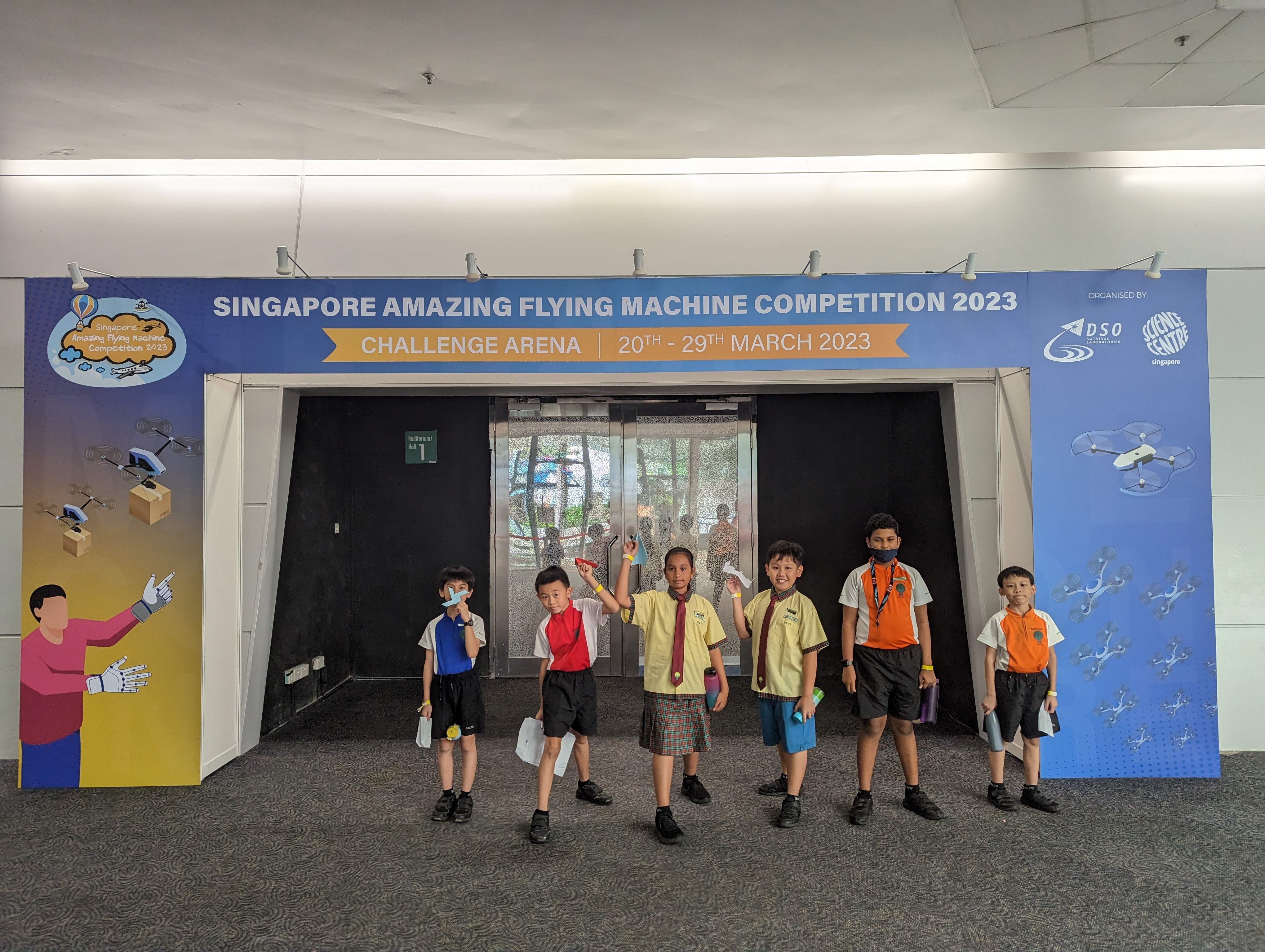 Throughout the school year, students are encouraged to take part in competitions to further deepen their interest and passion in STEM. As some of these competitions are opened to all students in the school, every student has the opportunity to showcase their creativity and problem solving skills.
"I learned more about aerodynamics principles like drag and thrust, and how to apply them to make planes go further."
                                                                                            Marvell, Primary 4 Click here to read about our experience at the Singapore Amazing Flying Machine Competition.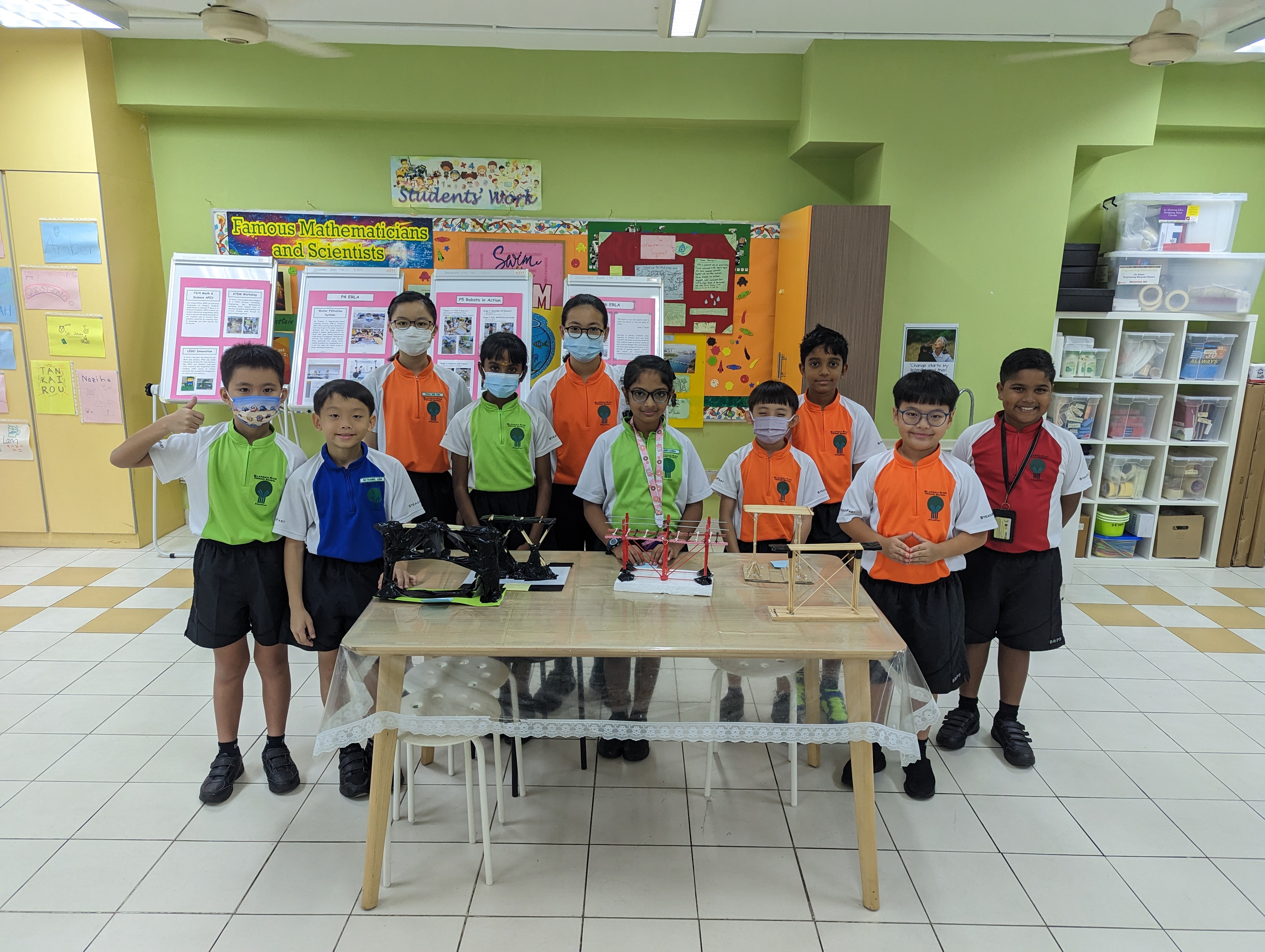 Our P5 students participated in the STEM Playground Challenge organised by Science Centre Singapore in Term 1. For this challenge, students were tasked to build bridges that could hold at least five books using satay sticks.
Click here to read about our submission for STEM Playground - Satay Stick Challenge.