The Green Dragonflies and Their Swampy Friends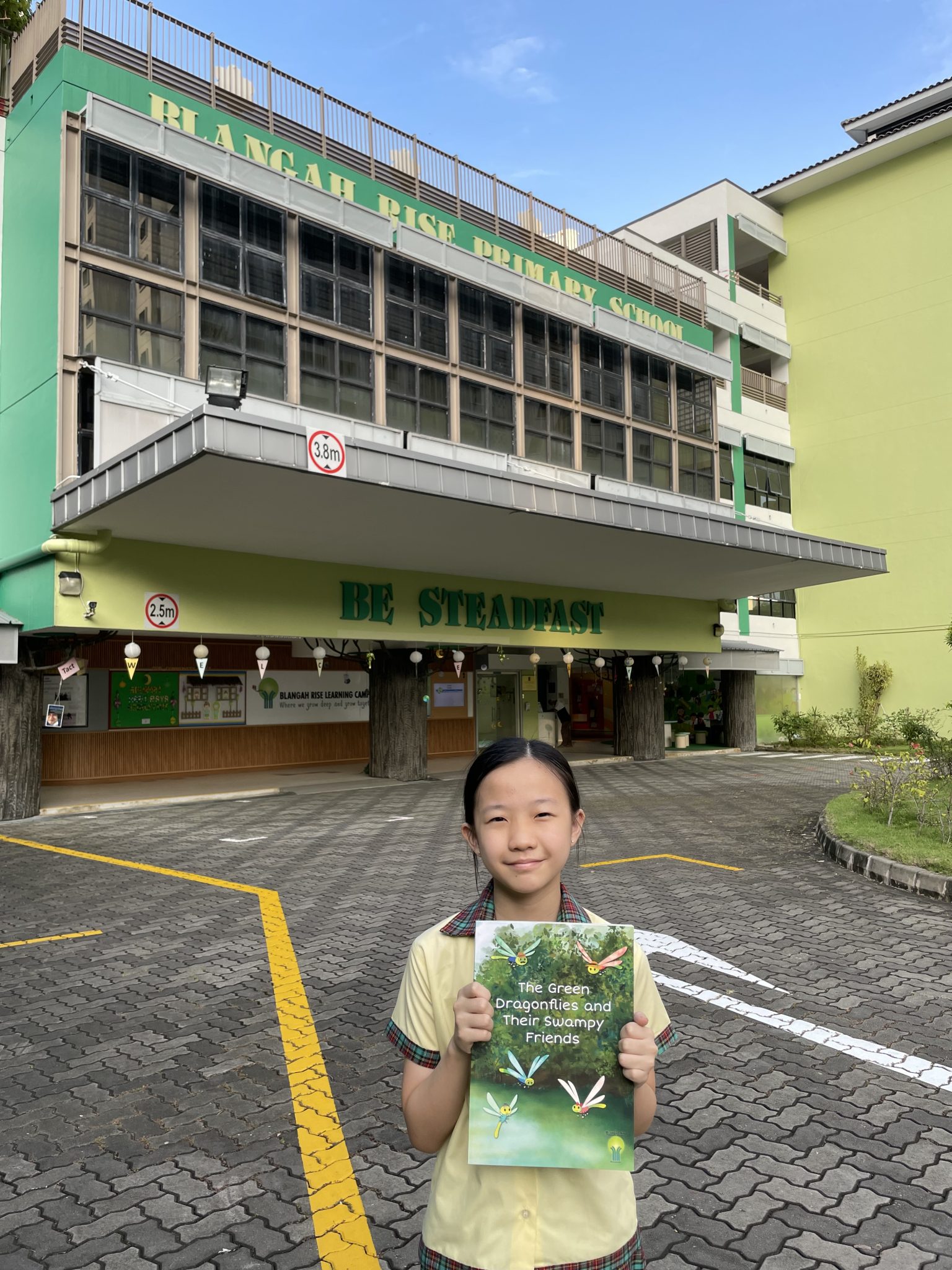 In Telok Blangah Hill Park there lives a family of dragonflies. Due to climate change, the dragonflies' water source dries up. The family leaves in search for a new home. They come across Berlayer Creek and meet new friends who help them adapt to the new surroundings. What adventures will they come across in their new home?
"The Green Dragonflies and their Swampy Friends" is an illustrated children's book written and illustrated by BRPS's very own teachers and students. The book tells a tale of a group of Dragonflies who are displaced from their home and are in search of a new one. This book is dedicated to all children in Singapore, with a hope that they be imbued with a sense of love, ownership and responsibility for the environment they live in.

Read more about our process in publishing the book here.
Read more about our storytelling sessions at library@harbourfront here.
Read more about our public engagement at the Festival at Biodiversity at the Singapore Botanic Gardens here.
Read more about our Schoolbag article here.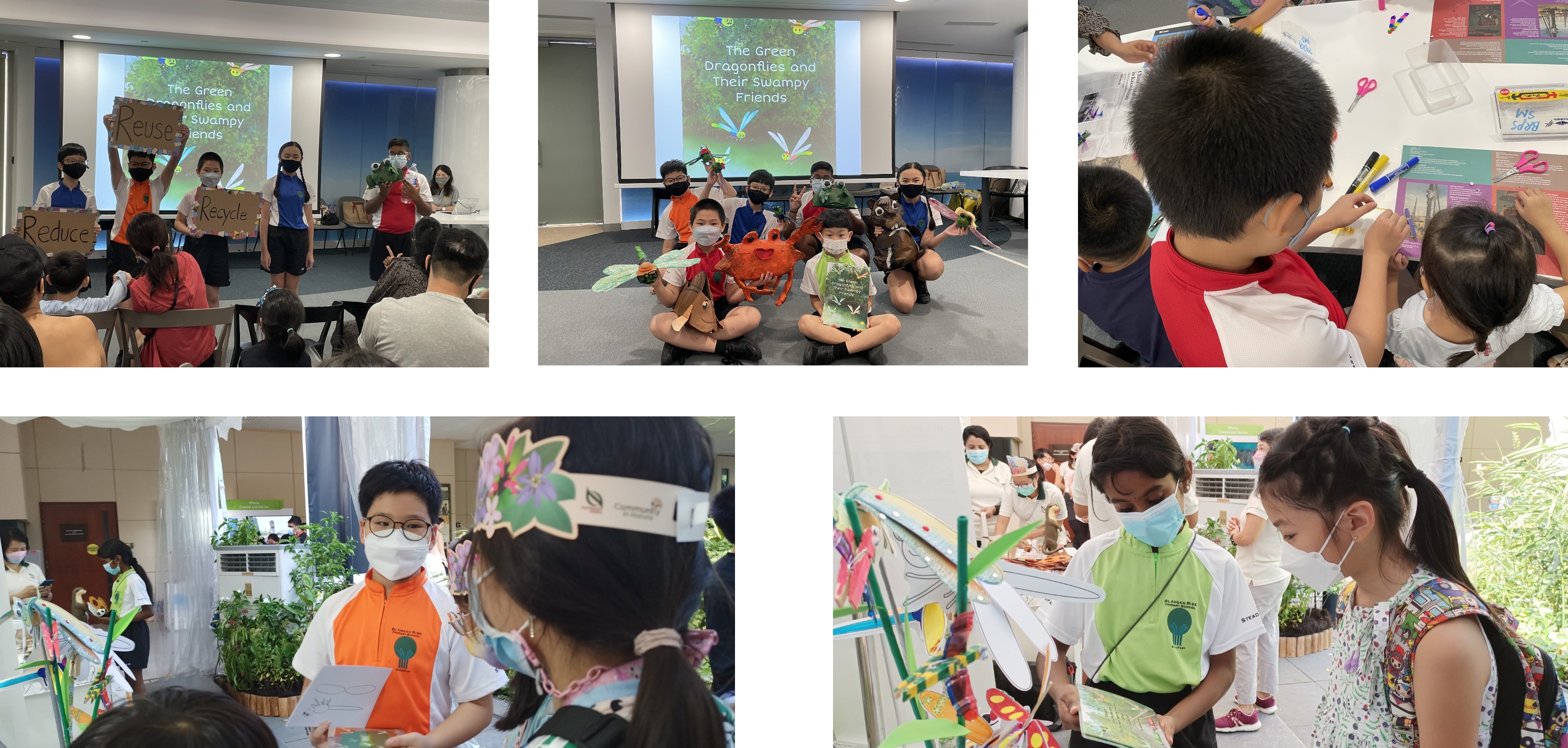 Let's make a craft dragonfly
Page 35 of The Green Dragonflies and Their Swampy Friends