Senior Primary – Recyclable Art and Corridor Gardening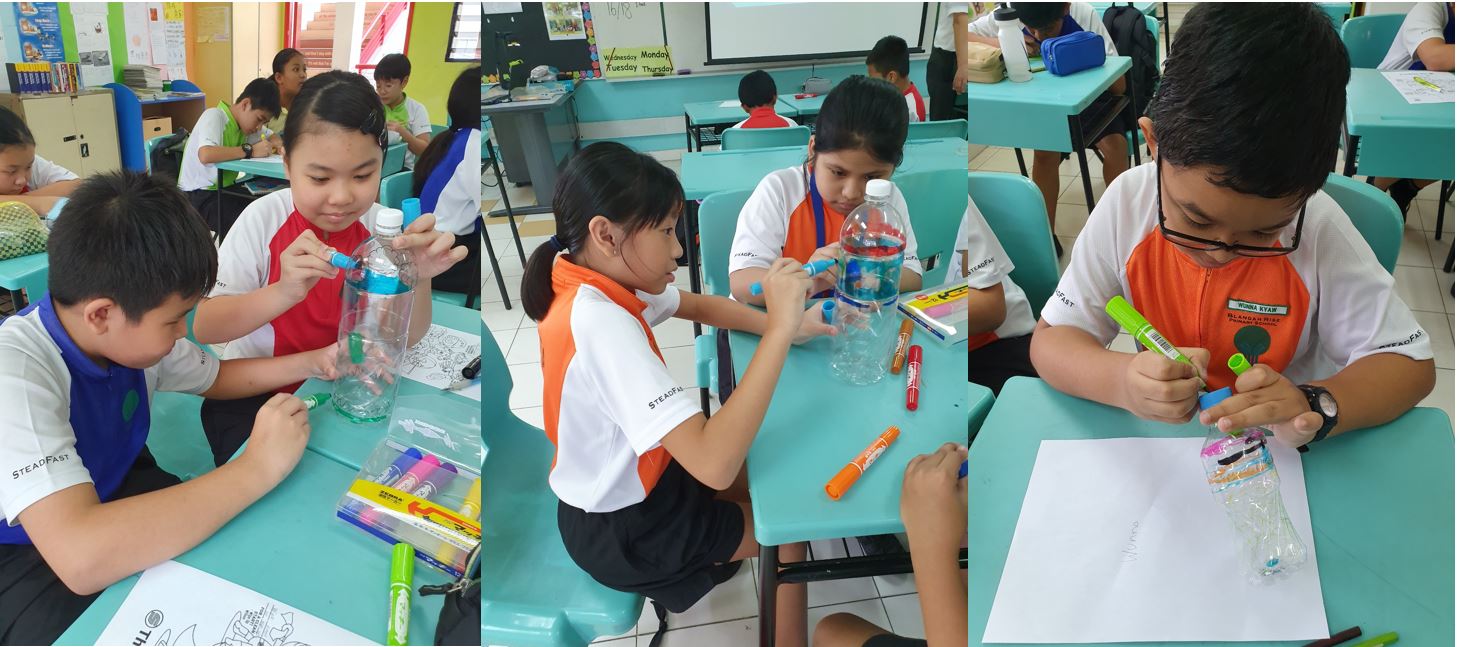 Many Primary 5 students thought that they would be taking part in a recycling drive when they were asked to collect used plastic bottles. To their surprise, they were participating in a "Recyclable Art" project. Their bottles would be transformed into dispensers for the wipe-down solution which would be used in the canteen and classrooms as part of Covid-19 safe management measures.
Form Teachers actively encouraged students to work on their creative ideas together. Kechester, a Primary 5 student, reflected, "We should not throw away plastic bottles as they are non-biodegradable and would end up in a landfill."
All the students agreed that the activity was meaningful in view of the Covid-19 outbreak. Many gave suggestions on what else they could create with used materials in subsequent sessions.