"The Green Dragonflies and Their Swampy Friends" gets a read at library@habourfront!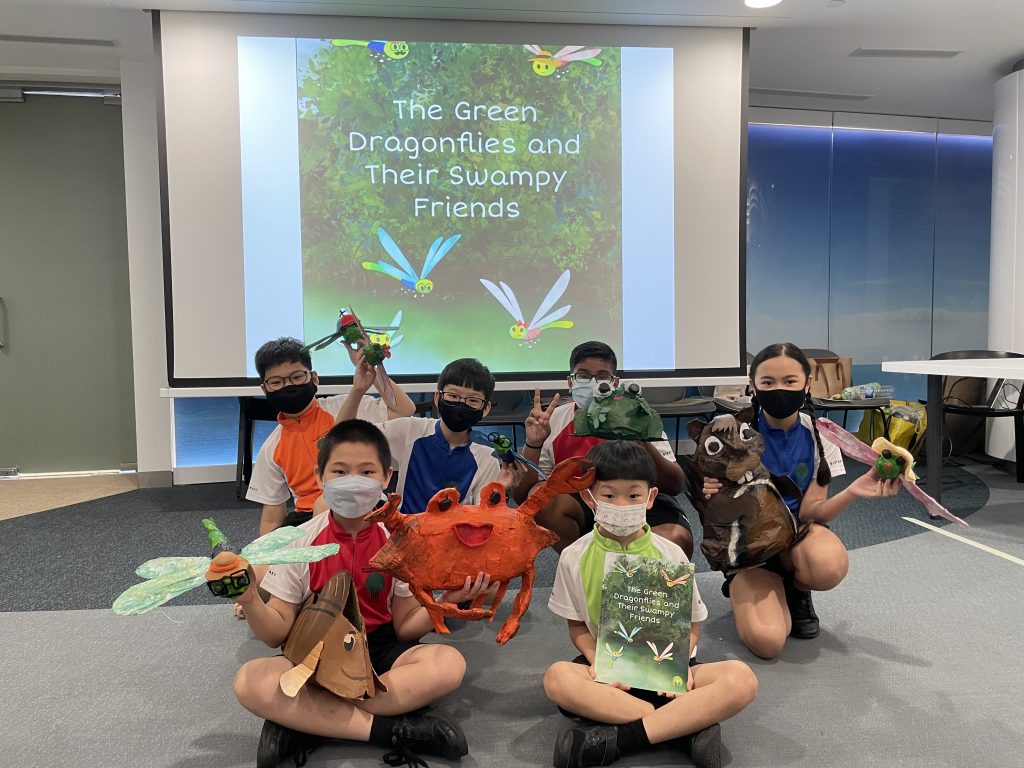 On 7 May 2022, Blangah Rise Primary's first self-written and illustrated storybook - The Green Dragonflies and Their Swampy Friends - came alive! Our team of student leaders and teachers narrated the book to a full house of young ones and their parents at the library@harbourfront.
Accompanied by beautifully crafted props made from recycled materials, the student leaders acted as animal characters with much expression, alongside a teacher-narrator. Their enthusiasm was evident, despite the early nerves. Alara, a primary 5 student leader, shared, "I enjoyed performing in front of the large crowd. It was a great experience as it allowed us to practise the virtue of courage. If we had not overcome our nervousness, it would definitely affect our performance!"
Following the storytelling, our teachers and student leaders led the children in attendance in a hands-on art and craft session, where they created their own wooden dragonfly pegs. The children passionately coloured their own designs. "It was really a proud moment for all of us. A parent shared her child enjoyed both activities very much, and she also praised me for my confidence and spontaneity. I am indeed thankful for an opportunity to share our story with members of the public," said Athan, a primary 5 student leader.
For those who have missed the first session, there will be a second storytelling session at the library@harbourfront on 21 May, 2 pm. Plus, there will be another two sessions at the Singapore Botanic Gardens on 21 and 22 May, 4 pm. Click here to register for the events!