Istana Open House on 5 June 2019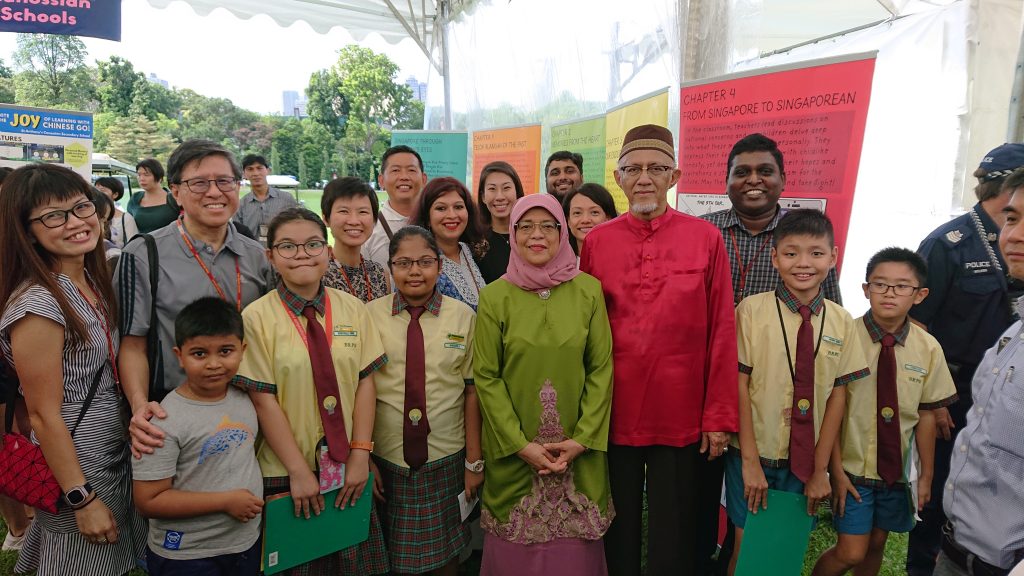 A green and beautiful Singapore.
Stay united always.
A safe Singapore.
These were some of the hopes and dreams of the children who visited our booth at the Bicentennial-themed Istana Open House on 5 June 2019. Besides engaging the children in penning down their aspirations for Singapore, our teachers and students shared with visitors about our coffee table book entitled "Singapore Through Children's Eyes", which will be published in July to commemorate the Singapore Bicentennial. The book will include our children's reflections on the history of Singapore, and in particular, Telok Blangah, interviews with past and present residents of Telok Blangah, as well as our children's hopes for Singapore.
Our student leaders, Neharika and Henri, had the rare opportunity to interact with President Halimah Yacob and thank her for writing the foreword to our coffee table book. All proceeds from the sale of the coffee table book will go towards President's Challenge.
Be sure to get a copy of the coffee table book in July!