Special Event with Mr Fandi Ahmad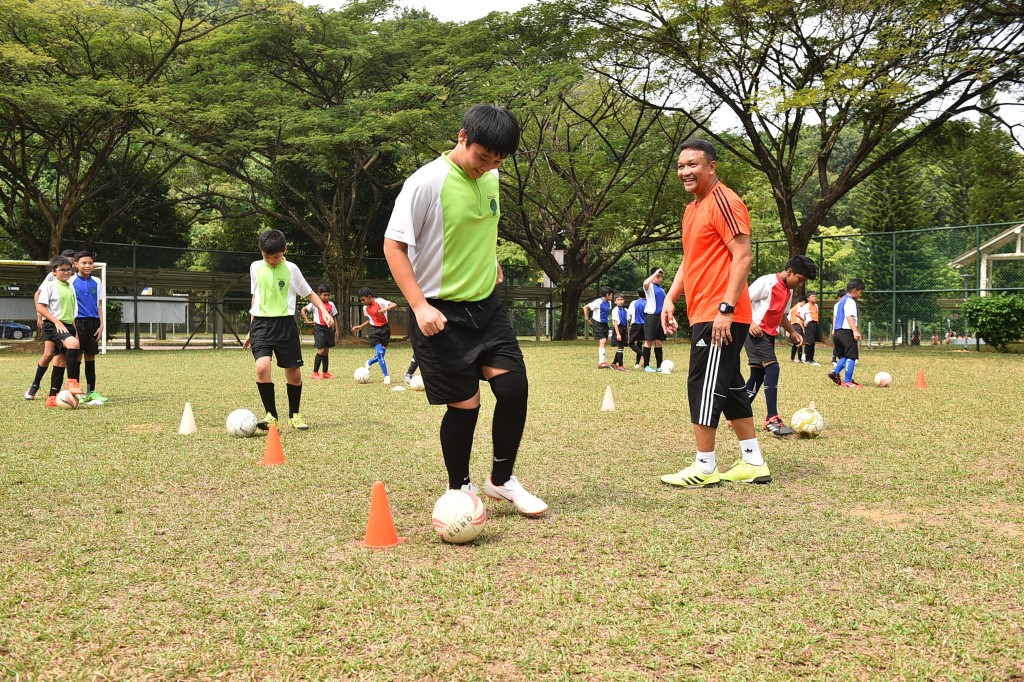 "One must have a dream in life. If you are focused, everyone can achieve their dream. I enjoy playing football. I trained hard and believed in myself. We must never give up," said Mr Fandi Ahmad during his interview with our Student Leaders.
Mr Fandi Ahmad, Singapore's football legend, and currently the coach of the Young Lions, visited Blangah Rise Primary School on 2 September.
11-year-old Aarav shared, "Meeting Mr Fandi Ahmad was truly an honour!" Mr Fandi Ahmad had taught him about the 3Ds – Determination, Dedication and Discipline. Aarav added that he was inspired to practice the 3Ds and aimed to be a better footballer.
Following the interview, our boys in the Football CCA group had the opportunity to learn new football skills from Mr Fandi Ahmad during the football clinic. They displayed sportsmanship and cheered for their friends. Those special moments were captured by our MediaKids through their lenses.
It was truly a special event with Mr Fandi Ahmad which everyone would remember for a long time to come.