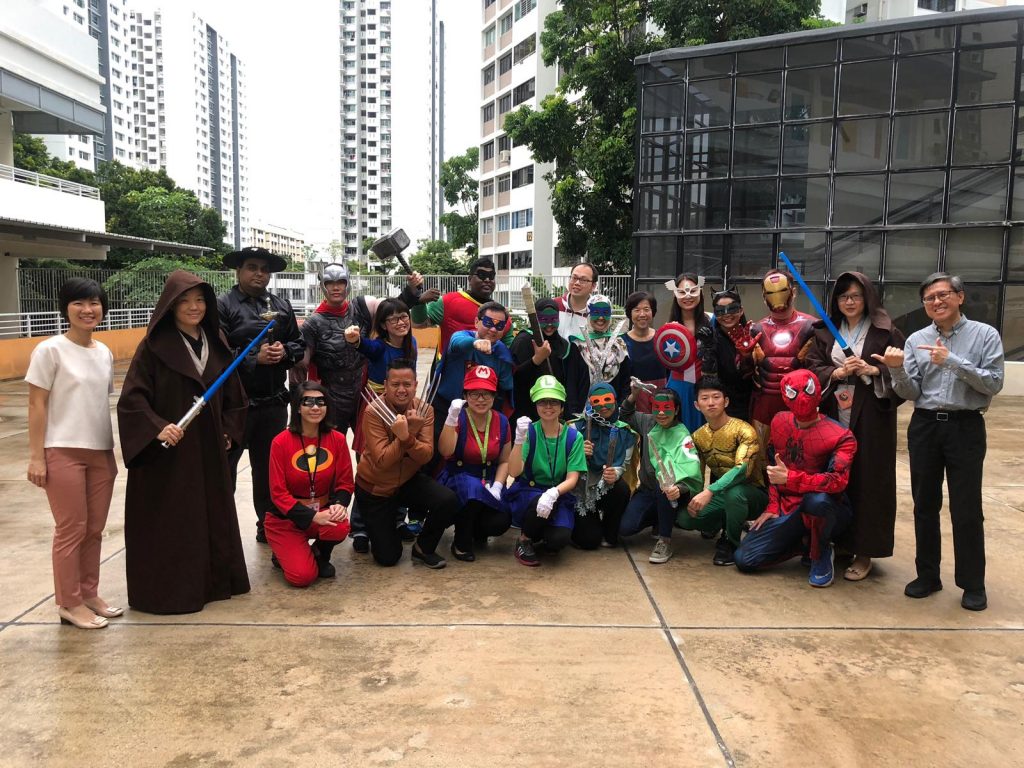 Newsflash!
Not all Superheroes Wear Capes or Have Powers.
Superheroes Came Alive on 17 May at approximately 7.30am when BRPS staff and students came dressed in costumes of heroes to celebrate the superheroes in our lives. Who is YOURS and what is your SUPERPOWER?
Ms Junaidah shared with the school on the SUPERHERO in her life – her dad.
"Most often, we try to find superheroes amongst some people who have achieved greater heights in life. It may be Batman, Ironman or Superman. But if you ask me, I've always found my superhero in my father. A superhero is someone who grants our wishes, supports us in life when the going gets tough and gives us a shoulder to cry on. For me, he has done everything. He worked odd jobs such as a forklift driver, taxi driver and cleaner so that my sisters and I could receive the education we need – all the way till University. The only thing which motivates me to work hard to achieve my dreams is to make my father proud. He made me believe in myself. Thank you, my wonderful dad."
Happy Long Weekend, Blangahnites and family.