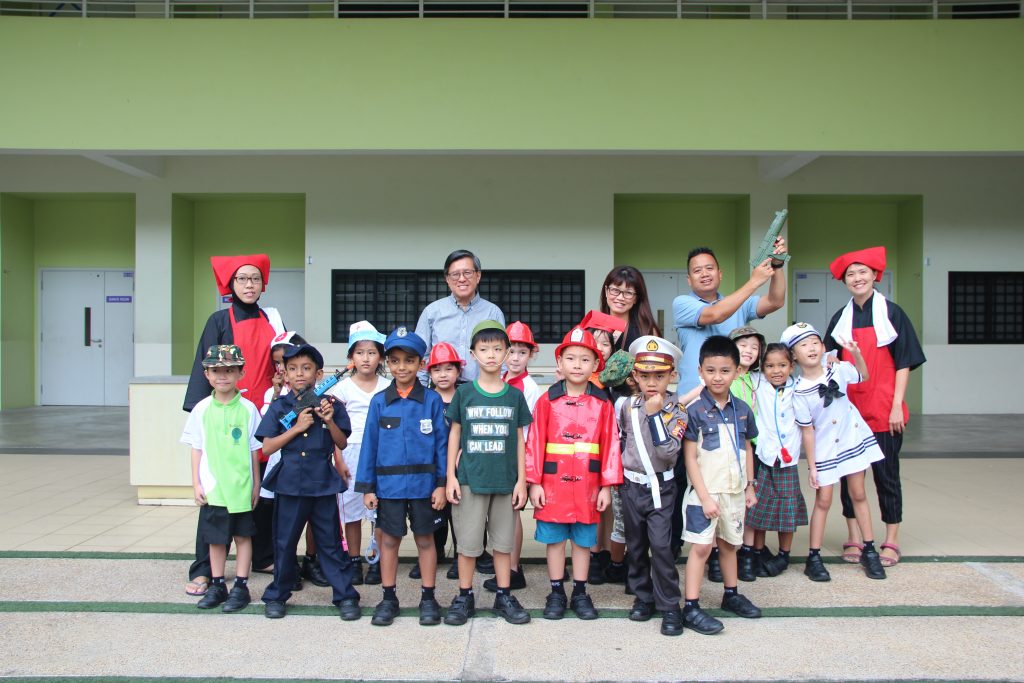 Our school commemorated Total Defence Week from 12th to 15th February 2019. This year's theme is 'Together We Keep Singapore Strong'. We kick-started the commemoration of Total Defence Day (TDD) with an assembly programme on 12th February which featured a presentation entitled, 'The Singapore Story', by Art Outreach. The presentation highlighted one of the pioneers of Singapore—the Samsui Women.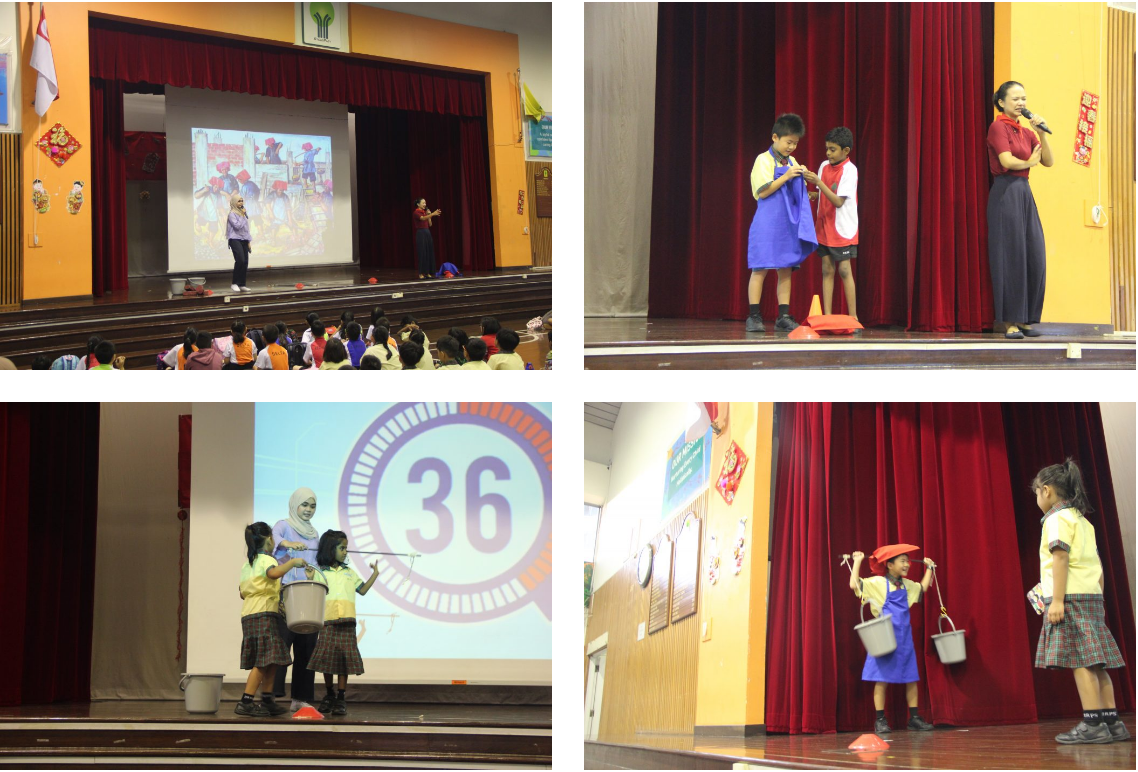 During recess, the Junior Primary pupils dressed up as various uniformed personnel. Their teachers also dressed up as Samsui women and other professionals who help to make Singapore strong.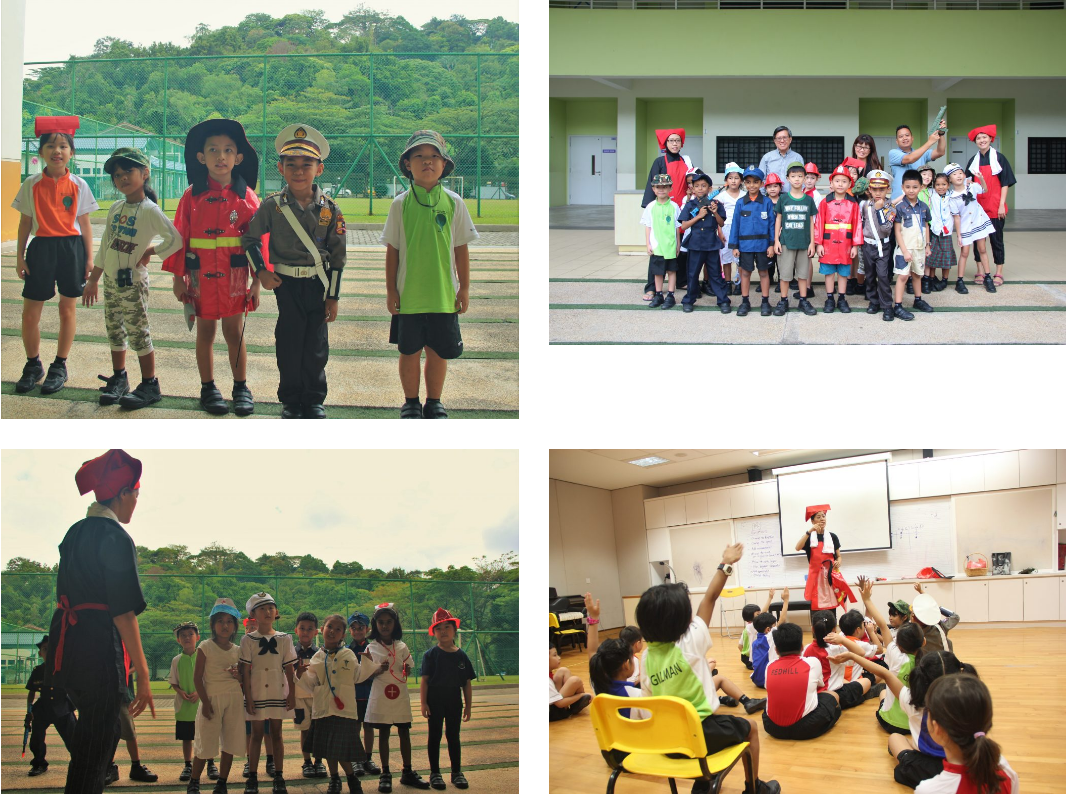 Other recess activities included movie screenings related to Total Defence.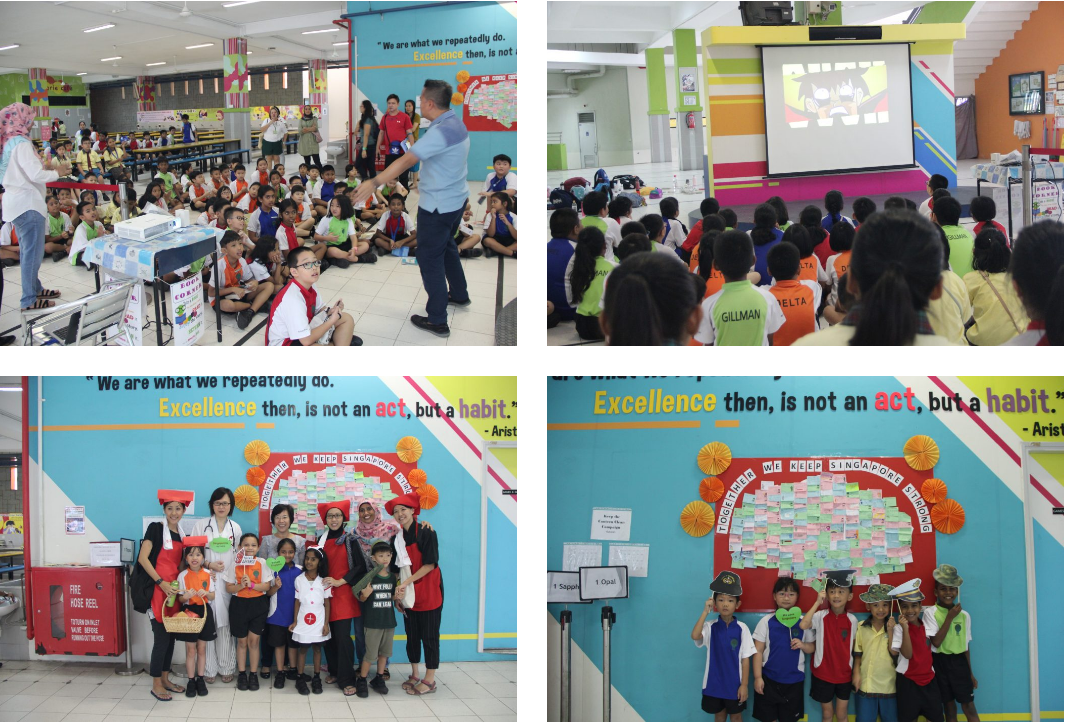 On 15th February, pupils viewed a video message by Minister of Defence, Dr Ng Eng Hen. This was followed by an assembly talk on the 6 pillars of Total Defence— Military Defence, Civil Defence, Economic Defence, Social Defence, Psychological Defence and Digital Defence. To round off the commemoration, pupils were given bowls of sweet potato porridge for their snack break, sponsored by SATS.