SPH Journalist's Sharing Session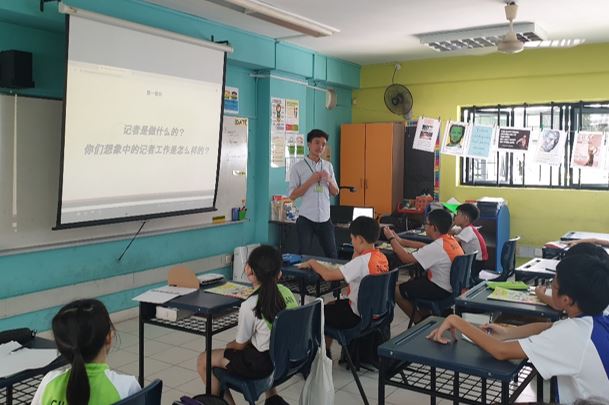 Journalists are desk-bound and write their articles in the comfort of their workstation. True or false?
"I used to think that journalists only write articles at their desk. Today I learnt that sometimes they have to brave harsh weather conditions to obtain newsworthy stories," said Mikhael, a Primary 4 student.
His friend, Jun Yang, also commented, "It is not easy to be a journalist!"
Our Junior Reporters were treated to an engaging session by Mr Yap Jun Weng from the Chinese Media Group Newshub (Singapore Press Holdings Limited). He shared candidly about his experiences as a News Desk Journalist.
Wai Yin and Zhi Lin realised that journalists often did not have enough time to eat and rest. They were always on the go to get the latest news. Finally, Yi Kai thoughtfully reflected that during this period of time, journalists would need to overcome their fear and interview patients in order to bring the latest news on COVID-19 to readers.
May this session help to inspire our budding journalists!