P4 Students Clinch First Place at Rentas Pantas 2022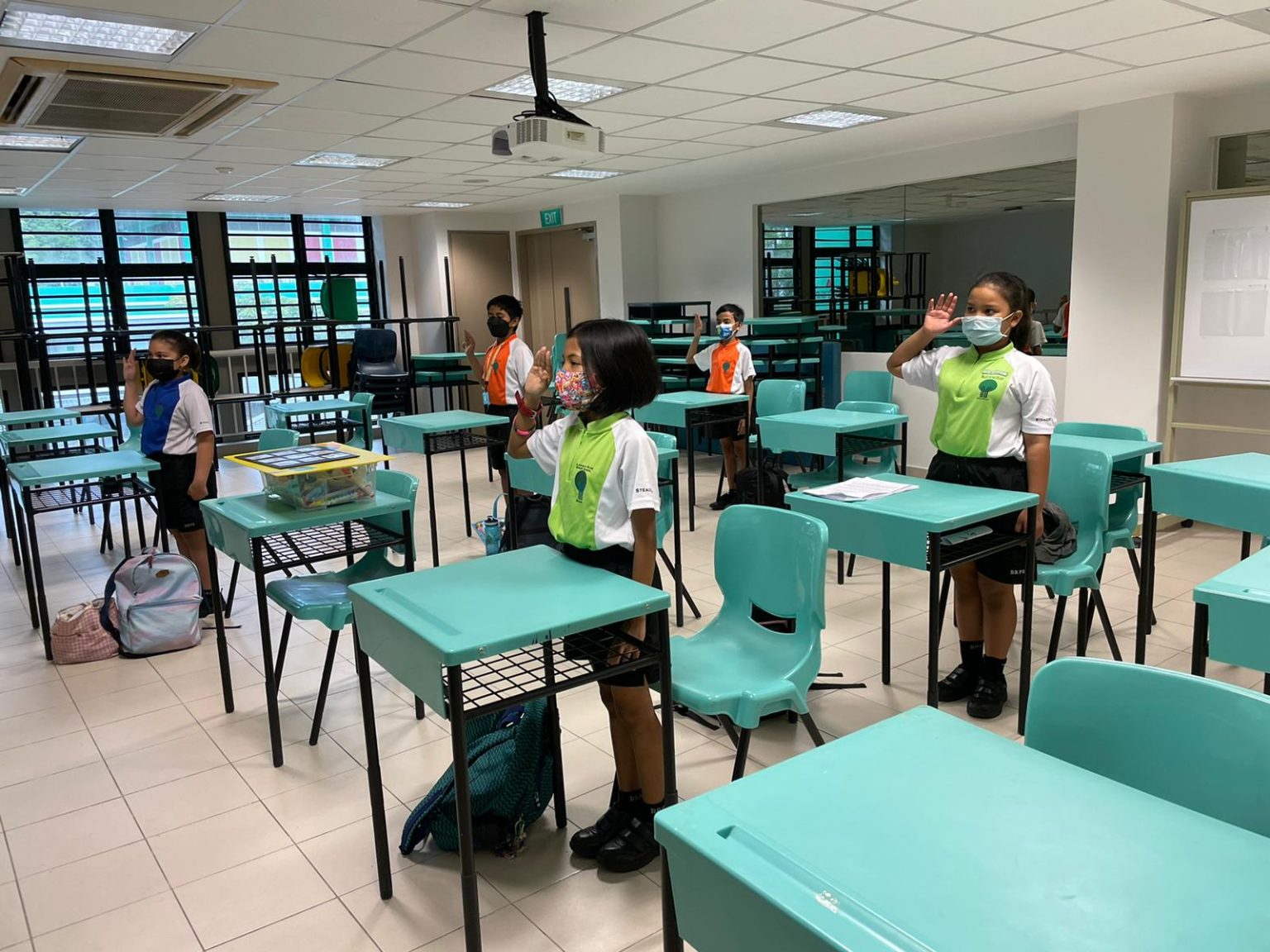 Our Primary 4 students – Fatin Khalisya, Nur Wani Rindiani, Achmad Dani, Achmad Daniel and Nur Zyla Shaziqah represented our school in Rentas Pantas 2022. Rentas Pantas, an event organised by Nanyang Technological University / National Institute of Education's Malay Language and Cultural Society (NTU/NIE MLCS), aims to instil the love of Malay Language and Culture amongst primary and secondary school students. The event was conducted virtually through Zoom on two afternoons.
Our students participated in various language activities such as completing Peribahasa cross word. They were also challenged to follow a simple Malay dance routine and to play "Batu Seremban", also known as five stones. On top of these activities, our students put on their creative hats to write song lyrics spontaneously and do a collaborative batik painting. The event ended on a high note when they emerged as Champion for primary school category.
Fatin shared, "I feel so proud of our achievement and I was very delighted that we were first place for two consecutive days!" Wani has learnt more about batik from the activity and the short video shown. She also discovered a new way to make her batik painting neater. Even though the event was a virtual one, our students had an enjoyable time working together and applying their knowledge that they attained in class.