Our P5s head outdoors for the annual P5 Adventure Camp!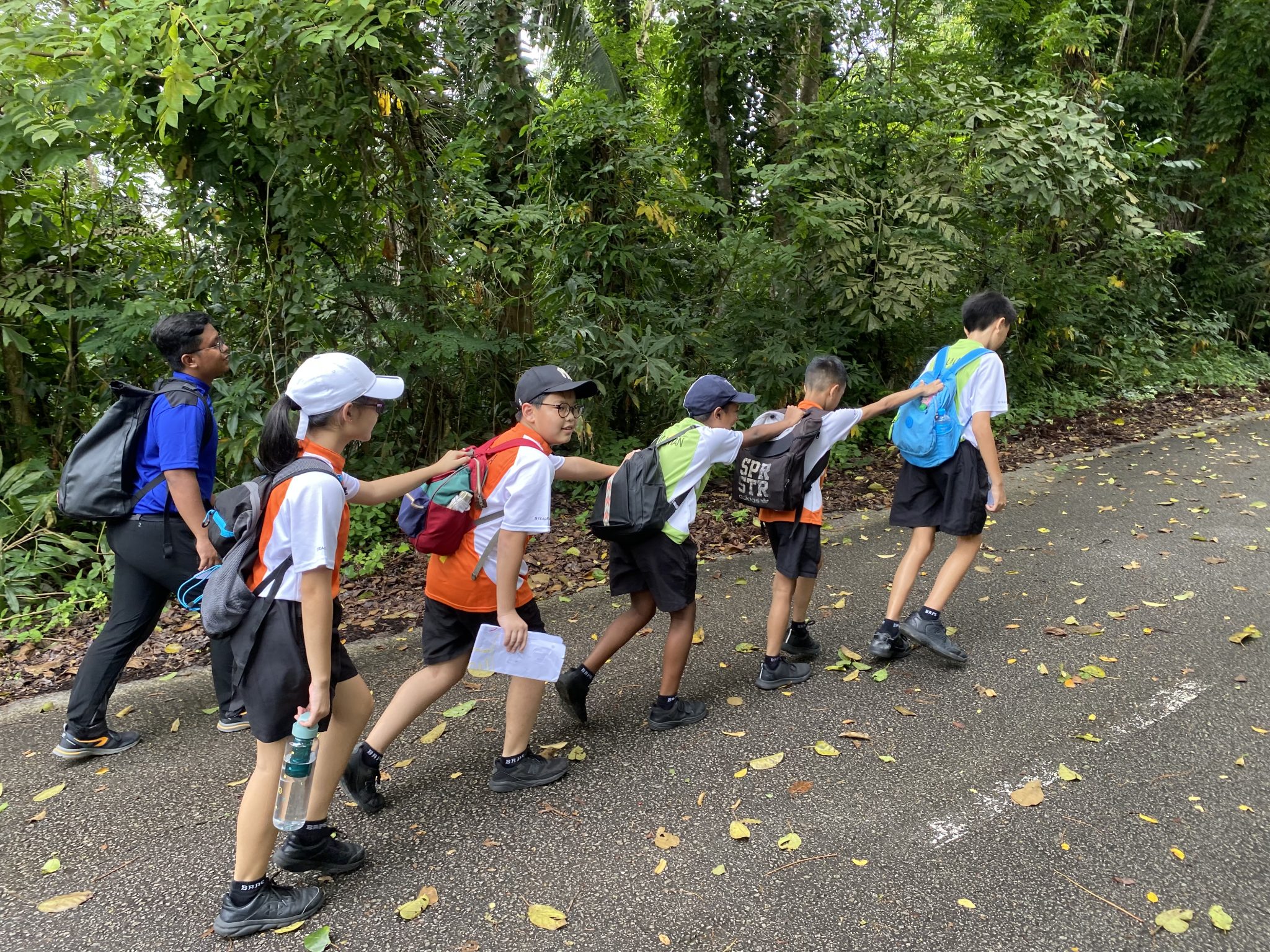 Our P5s head outdoors for the annual P5 Adventure Camp!
Our three-day Primary 5 Adventure Camp was held on 20-22 July 2022, in school and at the Boys' Brigade and Girls' Brigade (BBGB) Campsite. The camp enabled students to develop lifelong skills such as leadership and problem-solving skills. It was a great environment for students to build their self-esteem in a new but nurturing environment. The students were able to display virtues such as respect, responsibility and resilience. The camp also gave them opportunities to connect with nature and take part in activities that foster camaraderie among their peers.
Led by external instructors and school teachers, our P5 students embarked on a hike on the first day of camp to the Singapore Quarry and Wallace Education Centre. Students got to see animals such as monkeys, monitor lizards and snakes in the wild. George shared, "I was very excited to see animals I've not seen animals like snakes and cool looking spiders that were so large in person before. It made me curious, and I decided to learn more about them after the camp. I also found out that I'm a resilient team-player. Even though my legs were very tired and had started to feel sore, I pushed myself to carry on as I could not let my teammates down."
On the second day, students took part in team-bonding activities which included kayaking and rafting in which students had to try and build a raft together that was able to stay afloat. Justin shared, "I like being in the water and it was even more exciting and enjoyable to kayak when I was able to do so my friends and teachers. I learned how to float together with my group, and it was scary when my feet could not touch the ground. I had to act calm so that I did not frighten my friends and that helped me get stronger." Nathan added, "It was in water that I realised that I'm good at communicating and handling my teammates. I was able to successfully raft up and meet the objectives together with my group."
Our students were visibly in high spirits throughout the camp. On day three, the students were taught how to play archery tag. The game instilled the virtue respect into our students as they learned how to be mindful of boundaries and rules. Mardhiah shared, "Archery tag was enjoyable as I get to tag my friends and teachers. It was fun to work with my group and to compete with the other class. The last P5 student standing was a surprise to us and I was happy to cheer a friend from the other class on."
At the end of the camp, students showed their gratitude by preparing thank-you cards for their camp instructors. The camp was indeed meaningful time spent with their friends and teachers. Through this experience, our P5s were certainly able to explore new skills and discover more about themselves.