International Friendship Day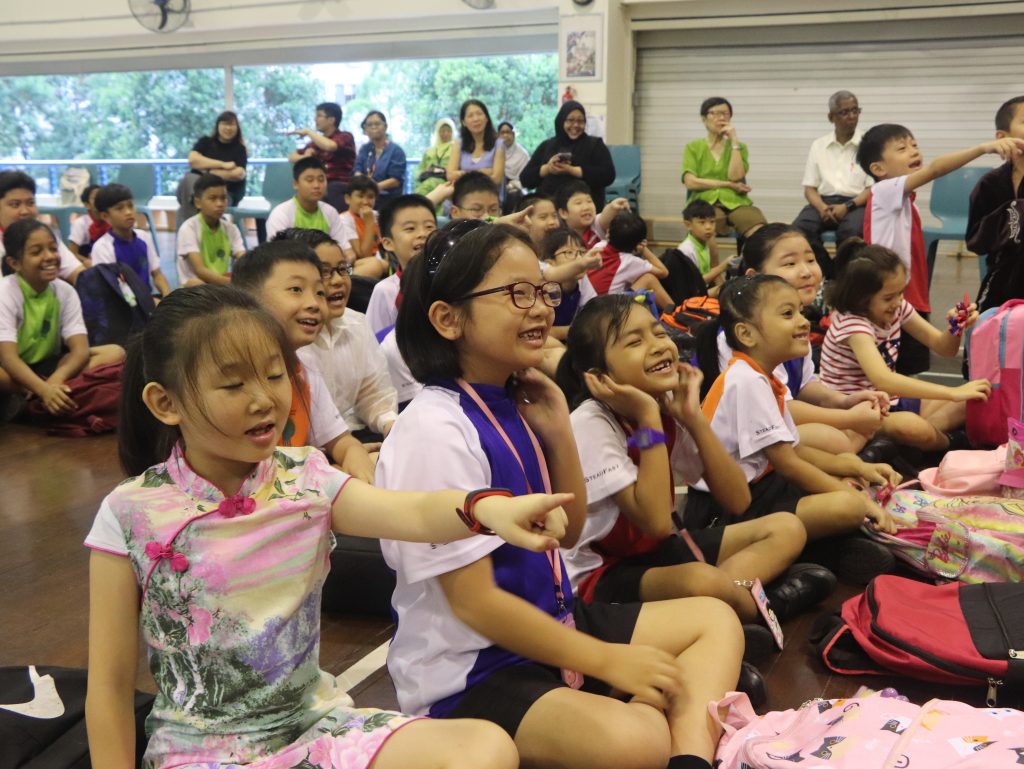 Our school commemorated International Friendship Day on 12th April 2019. We started the commemoration with an assembly programme by the Singapore Kindness Movement. The skit "Choose Kindness.....Be Greater!" focused on encouraging positive action by getting both foreign and local students to contribute to a socially inclusive school community and society. It was well received by the students who learnt to respect one another regardless of their nationalities.

The assembly programme was followed by a sharing by Sayli from 6 Opal and Huang Rui from 5 Sapphire. They shared their experiences as international students and how they managed to adjust well to Singapore with the help of their friends. Ms Guo Yawen, our teacher, also shared her personal account of what she experienced when she first came to Singapore as an international student herself.
Some of the Junior Primary students donned their national costumes during the assembly programme as well.

During recess, students had an opportunity to play games originating from our neighbouring countries. They also attempted to learn some simple words and phrases in the national languages of the neighbouring countries.