Character Education: GOTCHA!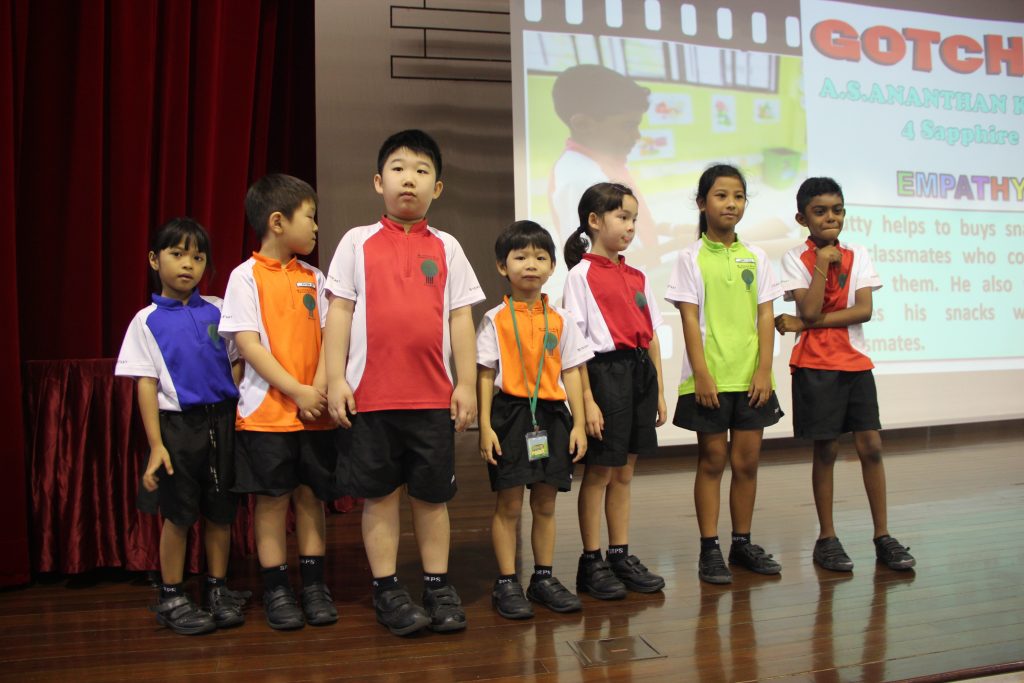 'GOTCHA! Caught you doing good' recognises students who are caught doing good deeds and exhibiting the RISE values in their everyday actions. Every term, the good acts are shared with the rest of the student population so as to motivate more students to do similar deeds.
For Term 1, these are our GOTCHA! winners.
Name
Class
Value
1.
CAMILLE BEHRENS-WIDJAJA
1 Topaz
Empathy
2.
NUR NATASHA BINTI AFFENDI
1 Topaz
Integrity
3.
CHU ZHONG TENG KAYDEN
1 Topaz
Integrity
4.
LIM TIAN JUN KAYDEN
1 Opal
Empathy
5.
TAM CHI FUNG
2 Topaz
Integrity
6.
ANIKA LYKA BINTE JAYAKASUMA
3 Sapphire
Empathy
7.
A.S.ANANTHAN KUTTY S/O R.A.SUBAGAN
4 Sapphire
Empathy
8.
JESSLYN TAN
4 Topaz
Empathy