Singapore Through Children's Eyes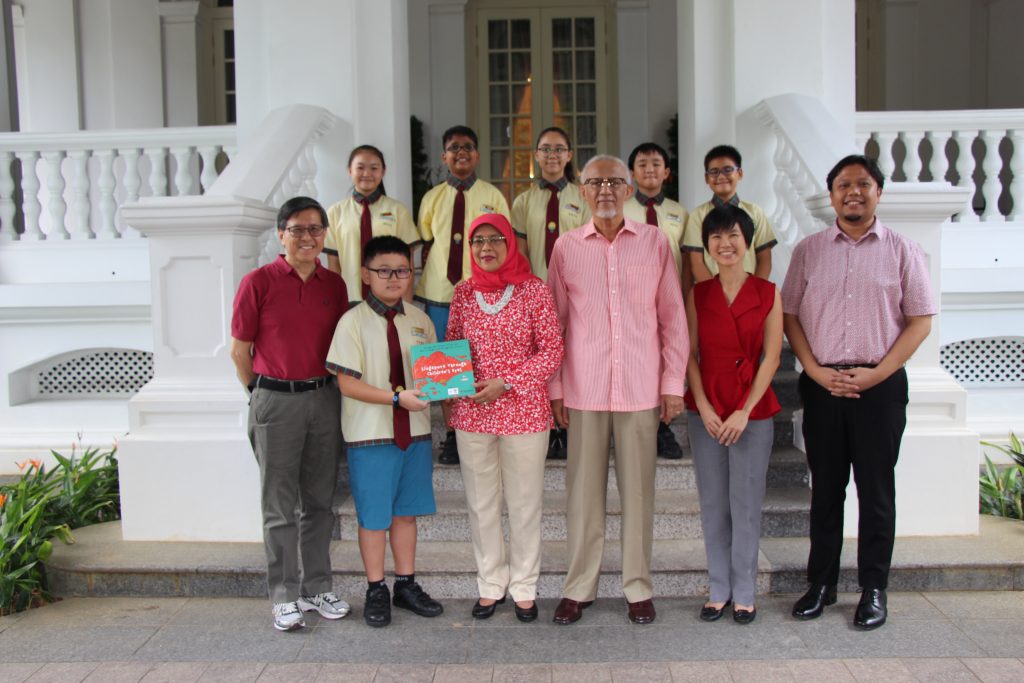 Student leaders from Blangah Rise Primary School presented our Bicentennial-themed coffee table book, "Singapore Through Children's Eyes", to President Halimah Yacob on 28 July, 2019. President Halimah had written a foreword for the book, which was supported by the Singapore Bicentennial Office.
The book chapters include our children's responses to old images and historical facts of Telok Blangah, interviews of long-time residents of Telok Blangah, children's photographs and reflections on iconic places in Singapore, and their hopes and aspirations for the future of Singapore. The book ends with an extension of "Telok Blangah", a song written by Singapore singer-songwriter and film music composer, Kevin Mathews, using content from the earlier chapters.
Each book costs $40 and the full proceeds from the sale of the coffee table book will be donated to the President's Challenge. Do not miss out on this great opportunity to own a copy of Blangah Rise's Bicentennial-themed coffee table book. Please contact the school at 6271 7387 or email brps@moe.edu.sg to purchase your copy. While stocks last!