BRPS commemorates a very special Total Defence Day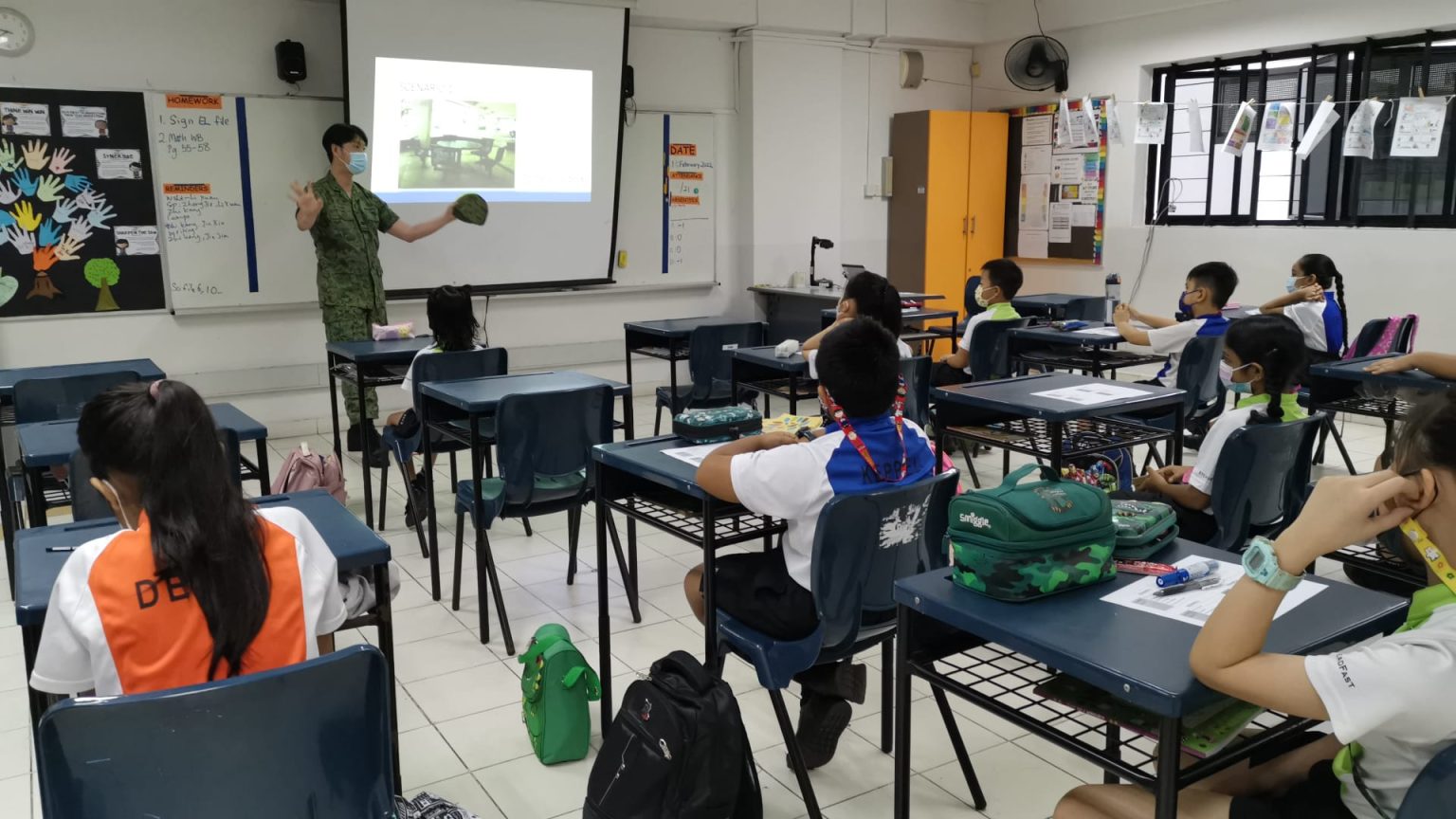 We commemorate Total Defence Day on 15 February to commemorate the date when Singapore fell to the Japanese in World War II. This year marks the 80th anniversary of that dark day, and also the 55th Anniversary of National Service. To mark this important date, some of our male teachers even came in their National Service uniform and talked about their time serving National Service.
15th Feb began with the Total Defence message to schools from Minister for Defence, Dr Ng Eng Hen. Dr Ng shared that COVID-19 has disrupted our lives but Singapore has "one of the lowest death rates globally". This is the power of Total Defence. Everyone can play a part to keep Singapore safe.
Our Junior Primary students learnt more how they can play their part in Civil Defence by being responsible during the COVID-19 crisis. They learnt the importance of washing their hands and staying at home if they feel unwell. They also learnt how they can look out for each other during a fire emergency. Our Middle Primary students looked at different scenarios and discussed how they can show care for others in the community. This is Social Defence in action. Aaron, a Primary 3 student, shared that he has full faith in our military defence to keep us safe in times of need. Marvell from Primary 3 pledged that he will do his part by looking out for his friends during a fire emergency.
In the Senior school, the students reaffirmed their commitment for Total Defence by writing and drawing a pledge towards one of the six Total Defence pillars.
Lee Ning from Primary 6, our winner of the Total Defence Day Lego Design competition, shared her masterpiece with everyone at the front of the General Office. In her artwork, she reminded everyone that it takes all of us to keep Singapore safe. Yes, that is right. Total Defence needs everyone to succeed. We can all play our part!