Junior Primary and MOE Kindergarten's journey to Dr Seuss' fantastical worlds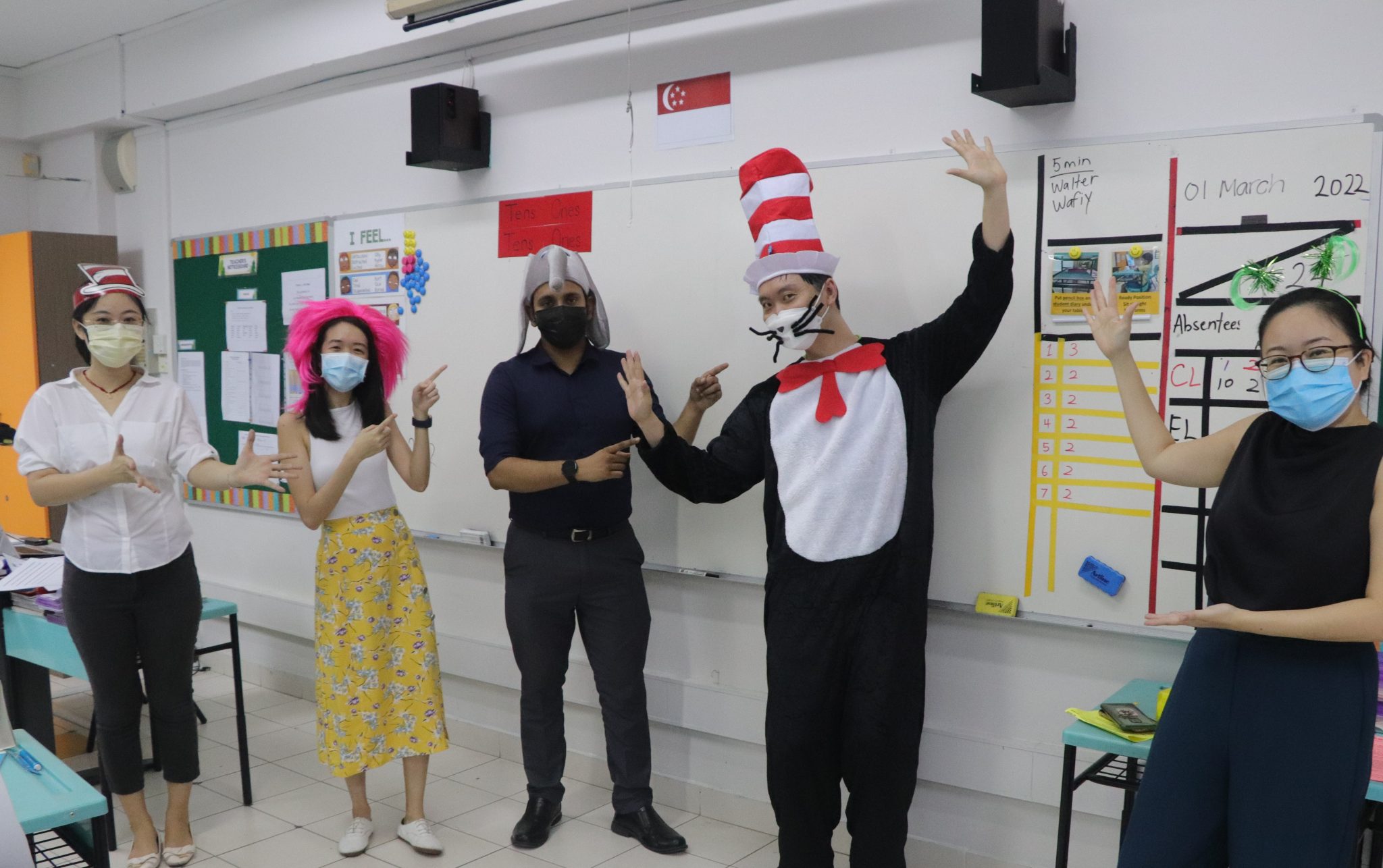 Our Junior School celebrated Dr Seuss Day on 1st March 2022, a day shy of his birthday. What better way to commemorate the author's illustrious works than to explore his writings?
Throughout Term 1, our teachers introduced Dr Seuss's oeuvre to our Blangahnites and engaged our students with language learning activities. The Primary Ones came up with their own versions of Dr Seuss's ABC by emulating his alliterative style. The Primary Twos rehearsed their readings of a couple of the writer's texts, including The Foot Book, Ten Apples Up On Top, Hop On Pop and the famous Green Eggs And Ham, which the author cleverly used only 50 different words to compose!
On the day of celebration, the students eagerly put on their Cat-in-the-Hat headpieces and like adoring fans, waited for their idol. The Cat-in-the-Hat mascot eventually dropped by for a visit and shared that he could read with his eyes shut! Amazing! Even the MOE Kindergarten preschoolers were entertained by The-Cat-in-the-Hat via a pre-recorded video as they learnt about their left and right feet.
It was truly encouraging to see our young Blangahnites reading Dr Seuss's books from their class library collections, and it was even more heart-warming to hear them chant excerpts from his verses. Indeed, we have ignited a spark that lit the way for our students to explore the world of reading. All these are the school's efforts to promote the love for reading in our children.
To quote Dr. Seuss himself, "You can find magic everywhere you look. Sit back and relax, all you need is a book!"