Our school celebrated Hari Raya on 17 May. This year's celebration was a special one as we took on a hybrid approach. Our Junior Primary students attended the celebration physically in the hall while our Middle and Senior Primary students watched the celebration in their classrooms via Zoom. We were also very happy that our parents from the Parents Support Group (PSG) could grace our celebration after two years. Leading up to the celebration, our parents from Parents' Support Group got their hands busy as they decorated our community space with beautiful Hari Raya decorations which certainly brings about more festive cheer!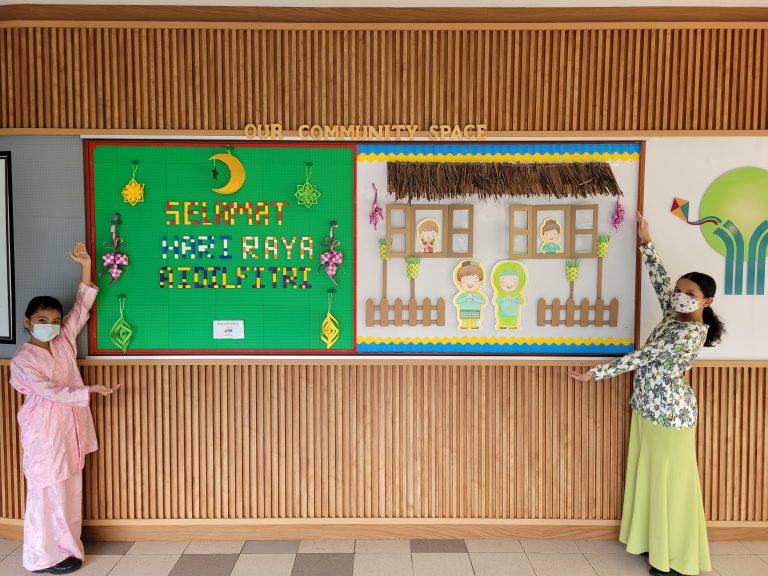 Sophia Risteski from 5 Topaz and Sofia Binte Faizal from 5 Sapphire were our Emcees for the celebration. Through them, we learnt more about Ramadan and Hari Raya Puasa. For instance, Hari Raya Puasa is not the Muslim New Year, "Hari Raya" refers to a day of celebrations.
Although our MK students could not join us in the hall due to safe management measures, they pre-recorded and presented a dance item which was received excitedly by our primary school students. Our talented MK students danced confidently to the tune of the Hari Raya song.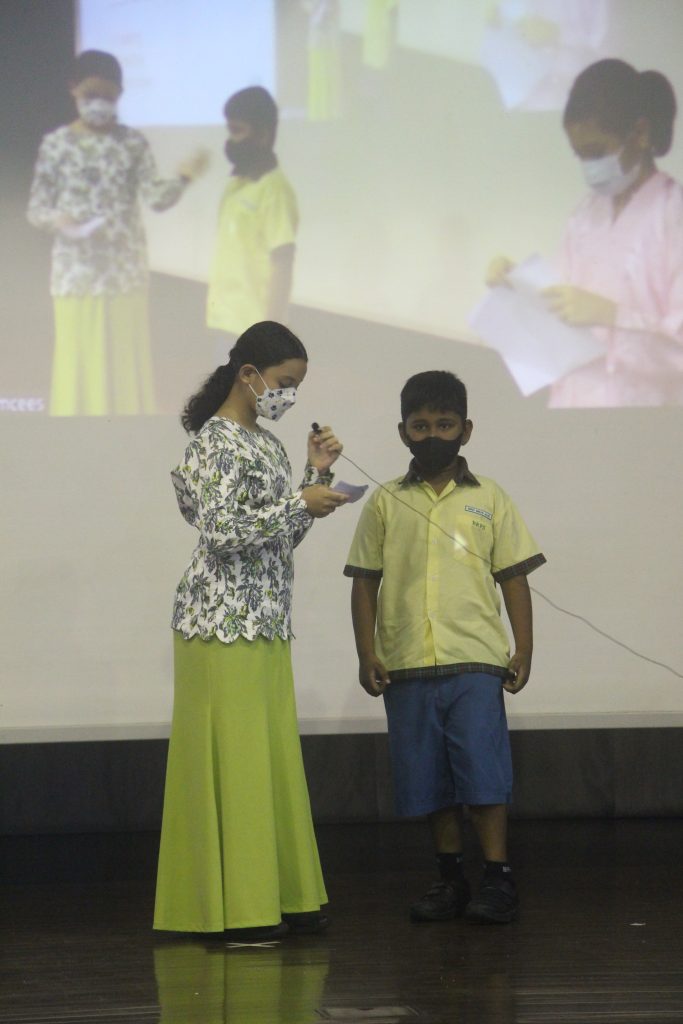 We also had a game of "Are You Raya-ready?", where students helped to dress up their teachers in the Malay traditional costumes. It was great fun and we learnt about the different Malay traditional costumes such as Baju Kurung and Telok Belangah during the game segment. The celebration ended of with a video montage of our students working on the pre-activities and shared what they were thankful for this year's Hari Raya celebration.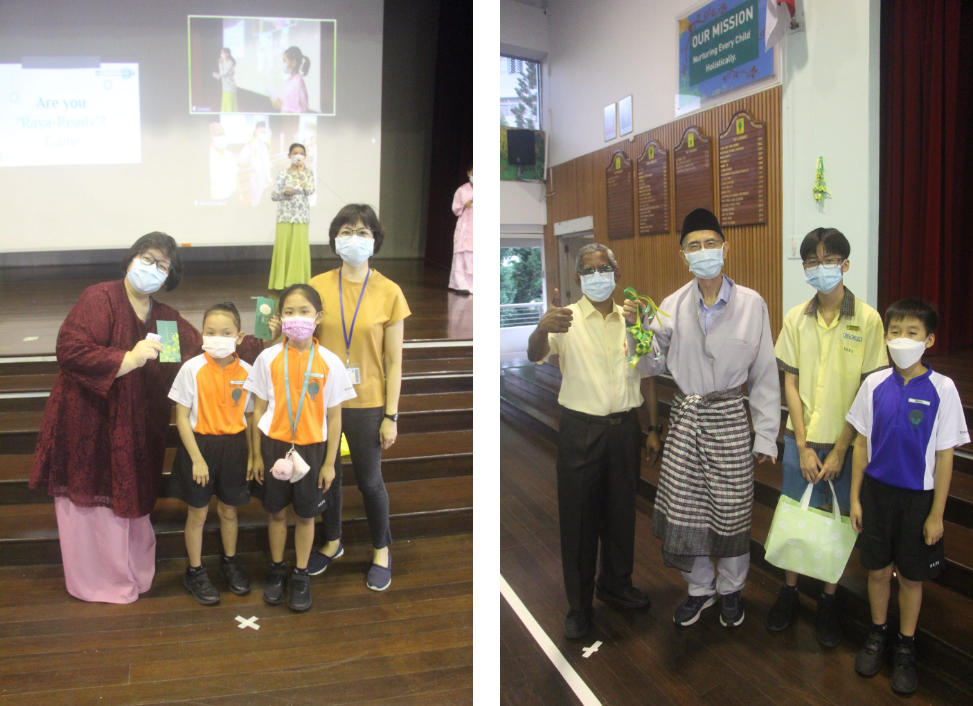 "I feel proud of my friends as they finished fasting month as I think it is very challenging not being able to eat for such a long duration." – Chris from 6 Topaz
"I am thankful that we are able to visit more families during Hari Raya this year." – Akid from 6 Topaz