Family Bonding Day cum P1 Transition Talk on 25 May 2019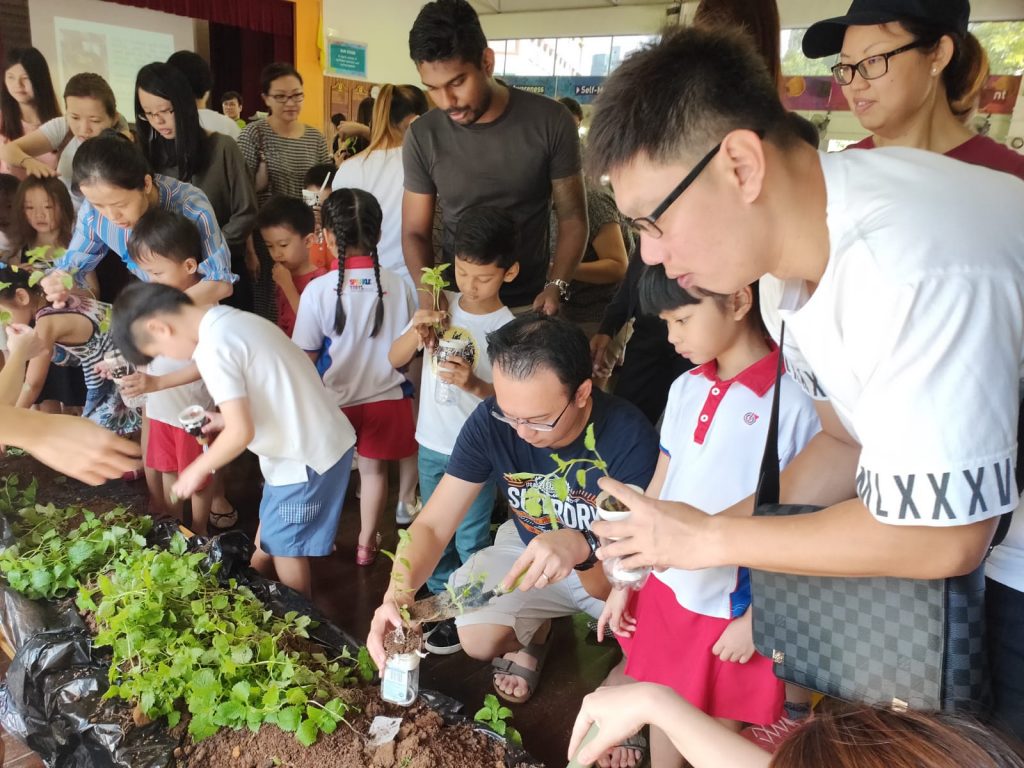 Instead of discarding or recycling a plastic bottle, what else can one do with it? As part of our community outreach efforts on environmental awareness, we conducted a mini-workshop on upcycling for pre-schools in the Telok Blangah estate. 50 families from 6 pre-schools came together to create a bottled garden. The children then designed their bottles and presented it to their parents as a token of their appreciation.
Parents also gleaned practical tips on how to help their child transit smoothly to Primary 1 as they listened to a sharing by Mr Francis Foo, Principal of Blangah Rise Primary School. The session ended with our student leaders conducting a guided tour around the school. No prizes for guessing the children's favourite spot – the rabbit cage!