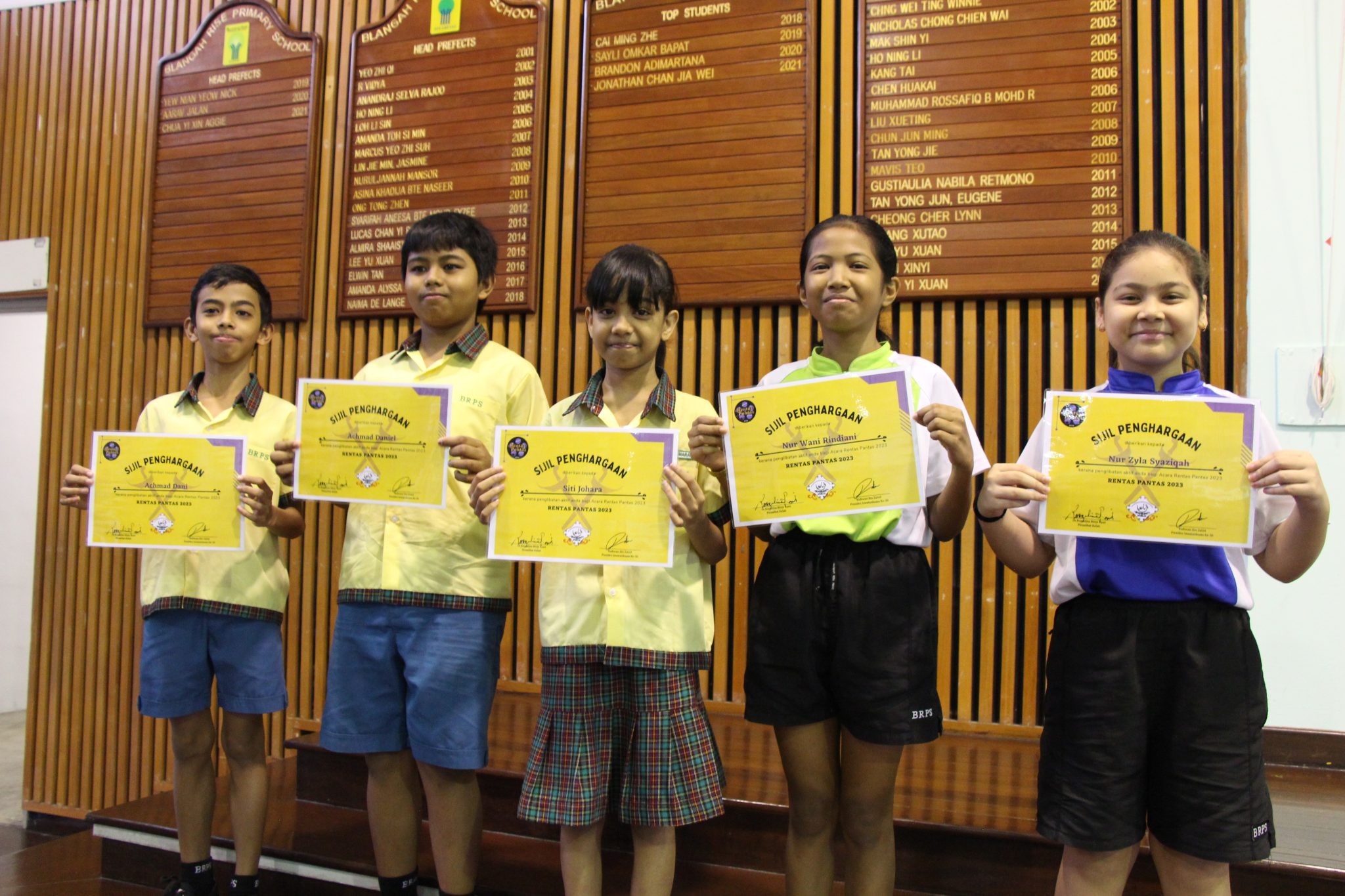 Learning takes place anywhere and beyond the classrooms. On 4 March, our Primary 5 students Siti, Dani and Daniel from 5 Sapphire, Wani and Shaziqah from 5 Topaz, represented our school in Rentas Pantas 2023. Rentas Pantas, is an event organised by Nanyang Technological University / National Institute of Education Malay Language and Cultural Society (NTU/NIE MLCS). It aims to instil the love of Malay Language and Culture amongst primary and secondary school students.
Our students participated in various language activities that were related to the classic Malay films. At the end of the event, our students performed a Silat performance, which they were given a time span of two hours to prepare for it. They put their learning to practice and collaborated well with one another in their Silat performance. This truly reflected their courage, self-discipline and teamwork!
Siti shared that she was very excited to be part of the competition. She had the opportunity to play different Malay Language games and learnt more about the Malay culture and tradition. Wani said that she felt very proud of the school's team. She was happy to learn more about Silat, and the skills involved in that sport. It was definitely an enriching and authentic learning experience which our students would remember for a long time!