Childrens' Day Celebration 2018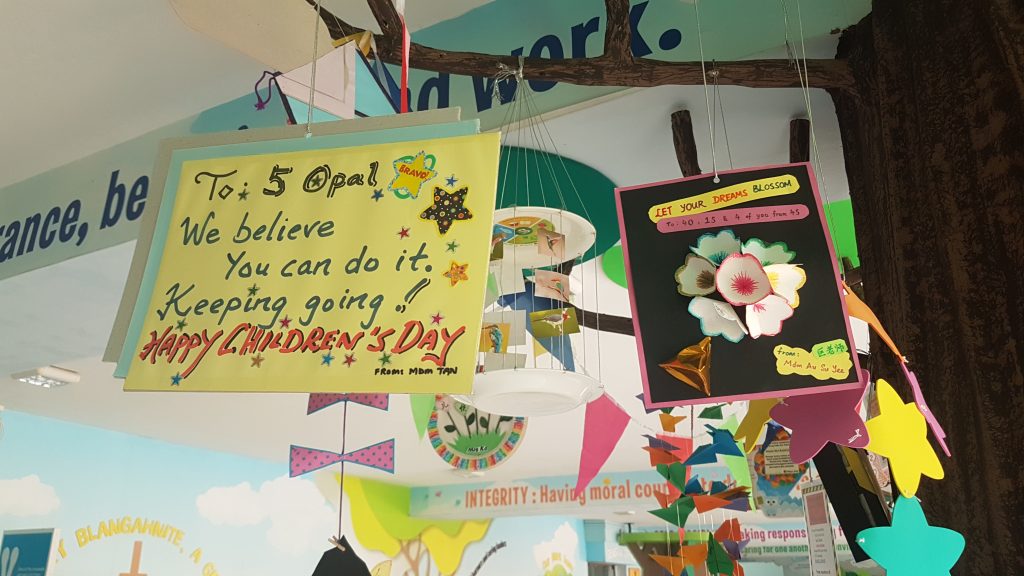 Co-Curriculum Activities
This year, we started Children's Day Celebrations with CCA in the morning, energising the whole school. To facilitate their CCA selection, the P2 pupils were invited to visit the various CCAs where they were engaged in a range of meaningful activities. Under the CCA teachers' supervision and CCA pupils' guidance, the P2 pupils tried out signature activities of the respective CCAs.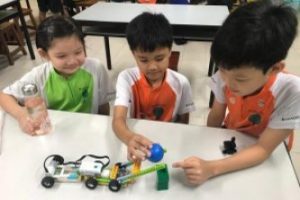 "I felt nervous as I was afraid the robots we built for competition would stop working while I was presenting. Some parts came undone while we trying to fix them up. I wanted to do a good job so that we could attract more members into our CCA. After fixing some glitches, our robot was able to move as it did in the competition. The P2s were very impressed and wanted to make their own modifications to change the colour on the robot. They were also amazed that our robot was able to pick up the balls with ease and were excited to program it using the iPad. My nervousness flew away after the P2s showed enthusiasm in our presentation by asking questions. They also sighed when it was time to leave because they wanted to continue learning. I had fun teaching them." Joel Irawan Lim, 4O (Robotics)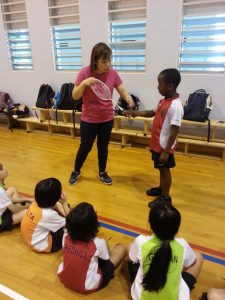 "The P2 pupils looked forward to learning new badminton skills during the CCA recruitment drive. With an enthusiastic spirit and inquisitive mind, it definitely made teaching and learning very engaging for all. We hope they had gathered some fundamental techniques of this racket sport. P2s, come and join Badminton next year!." Mrs Grace Lee (Badminton)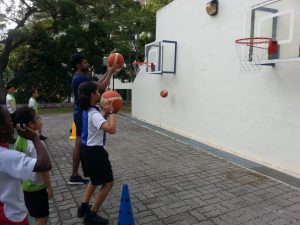 "Having CCA in the morning is great as pupils are more energised in the morning and they can give their best in training. Engaging the P2 pupils in CCAs is a brilliant idea as they get a first hand experience of the different CCAs. This exposure will help them to make informed decisions about selecting their CCA of choice." Mr Kumar (Basketball)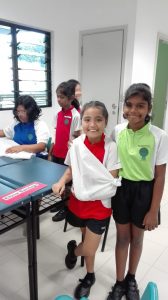 Children's Day Messages
Our teachers from BRPS have prepared a special surprise for all Blangahnites! Students were presented with hand-made ornaments containing well wishes from their teachers.