SYF 2019 Celebration: Play!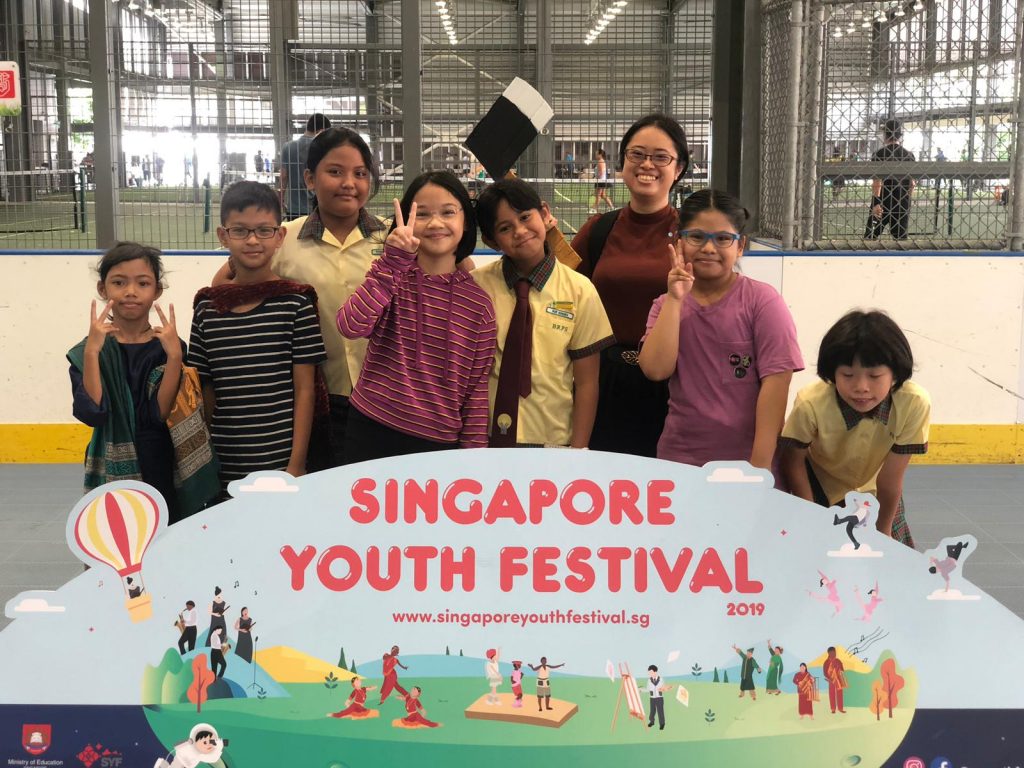 Eight drama students from Primary 3 to 5 participated in the Singapore Youth Festival (SYF) 2019 celebration entitled Play! at Tampines Hub on the 6th July 2019. Under the guidance of Ms Ruth Leong, students crafted a fractured fairytale based on the two Asian stories – The Firebird and the Story of Nian.
In this story, students showcase how man and beast can live harmoniously together if they seek first to understand each other and then be proactive to help one another. In this way, the orchard was nurtured into prosperity and both Nian and the man were never poor or hungry again.
Our drama students displayed courage and talent. Two students were awarded the SOTA Arts Development Award (ADA) 2019. We congratulate Tiara Ketysha and Nur Humaira for their remarkable achievements in theatre.
Plot synopsis
A blending of the tale of the Firebird and the story of Nian, in our story we tell the tale of a poor man and his struggling orchard, his only source of income, and the strange beast that secretly visits it. In a bid to discover the cause of the mysterious damage to his orchard, the poor man struggles to stay awake late into the night to find the mysterious creature eating his fruit. One night, he caught sight of an animal feasting on the fruits, but it fled before he could catch it. Feeling determined to regrow his plants, the poor man persevered – buying seeds and replanting trees, watching over his orchard day and night. The strange beast looked at the poor man and pitied him, struggling every day and night to maintain his orchard. Feeling sorry for the man, and regretful of the damage that he had caused, the strange beast began to help the man replant and regrow and tend his orchard. Together, the man and the beast nurtured the orchard into prosperity together, and neither went poor or hungry again.